A helmet while mountain biking is as important as having a bike.
Let's face it, at some point or another has not fallen while mountain biking. While bruises, scrapes or even broken bones will mend, head injuries are a much more serious matter. It would be irresponsible not to wear head protection.
Personally, except for the odd long day at a trail centre with less experienced riders where we don't venture from the official trails, I wear a full-face helmet. And with the rule changes made this year by Cycling Ireland making full-face helmets obligatory at Enduro races, I can only imagine I will wear this type of helmet more often.
In the last few of years more and more companies are producing lighter weight and better ventilated full-face helmets for Enduro racers and even trail riders.
One of the more recent entries into this market is the Endura MT500 full face helmet.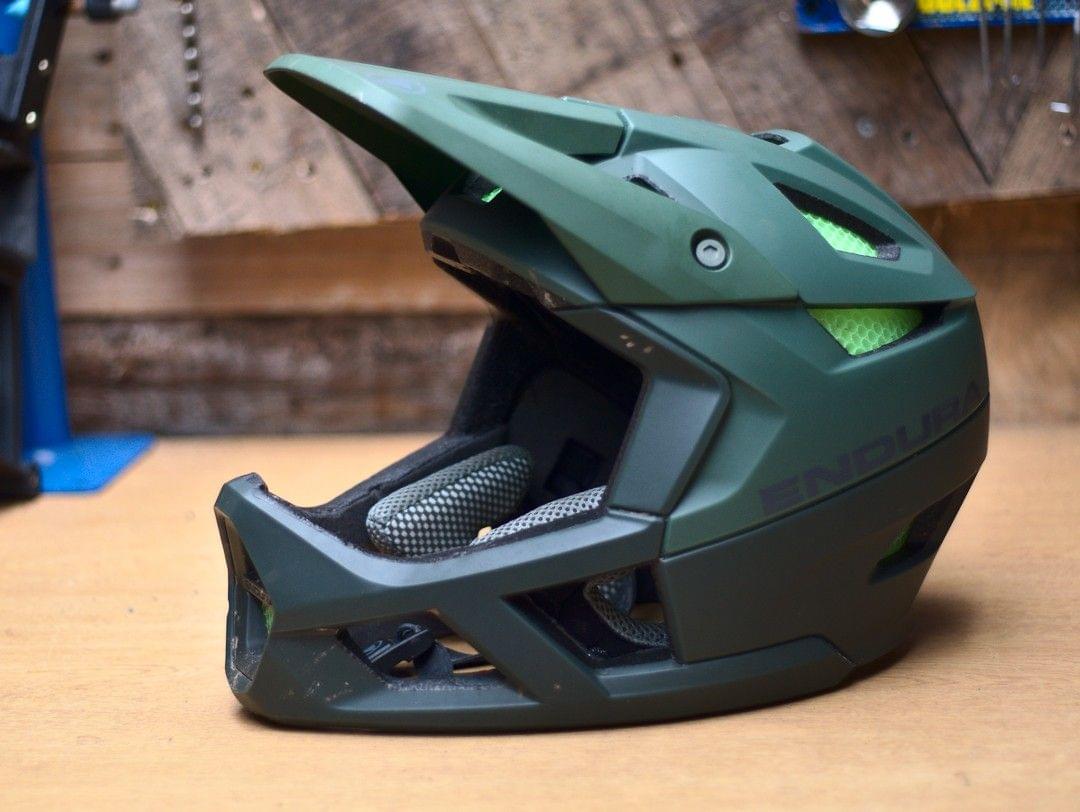 A major feature of this helmet that instantly attracted me to it is its weight. The medium/large size helmet that I'm using weighs a paltry 640 grams. Compare that to more traditional downhill style full face helmets whose weight averages in at a kilo or more. Even while wearing this helmet on long days I didn't find the weight tiring or notice any undue strain in my neck.
Ventilation on the MT500 is also a huge factor, as it is with most helmets aimed at the Enduro rider. Endura has included large vents in the chin piece and around the top and back of the head allowing for lots of airflow. In practice, I found that apart from very steep climbs where I struggle to maintain walking pace airflow is excellent and very close to what I would expect from my half shell helmet. The majority of the time I barely notice that I am wearing a full face helmet.
The MT500 Full Face Helmet is certified to provide downhill standard protection (ASTM F1952 and CE Standard EN1078:2012 + 1 A1:2012). Downhill MTB protection standards are significantly more stringent than regular bicycle helmet standards. Endura also included a full Koroyd core, an additional layer to provide extra energy absorption while being much lighter than standard EPS foam. Fortunately, I have not had the opportunity to put this to the test personally.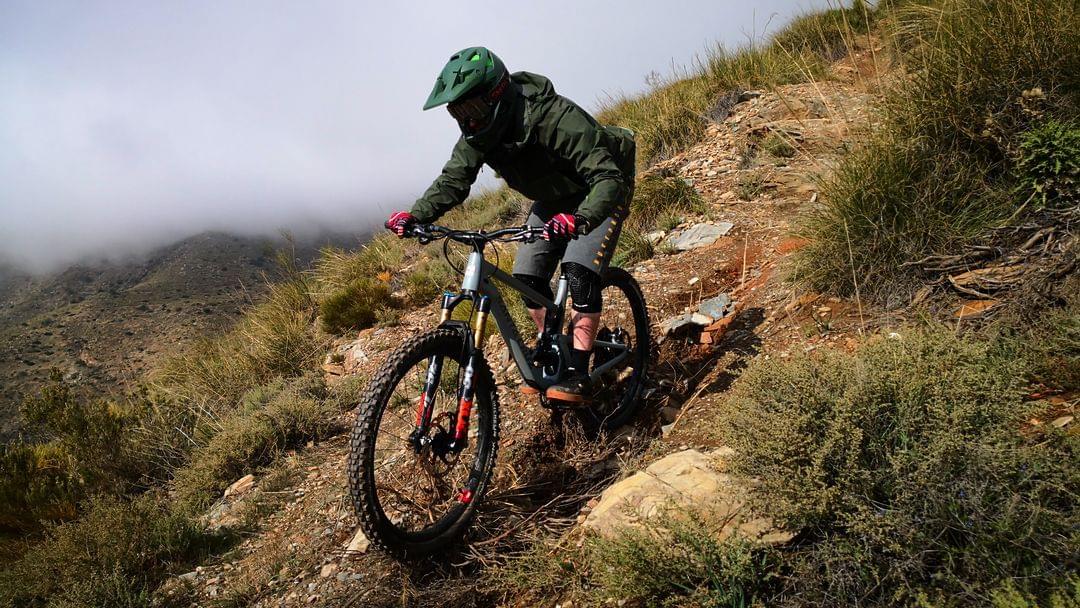 Fit wise, the MT500 is on the snug side. I measured my head and checked the Endura chart to find the correct size which put me firmly in the M/L. Included in the box are two complete sets of pads for the inside of the helmet so that you can tweak the fit in addition to the micro-adjust fit system at the rear of the helmet. I used the thinner set of pads. I found that putting the helmet on and removing it is a little more of a squeeze than with other helmets in this class that I have tried, especially on the cheeks. However, the flip side of such a snug fit is that while riding the helmet barely moves. Even when I wore it on the super rough trails of Southern Spain back in December there was no noticeable helmet bounce or rubbing.
Initially, I found the padding in the top of the helmet a little sparse causing some scratching on the top of my head. But once in use, I stopped noticing.
The chin strap uses one of my favourite helmet closure systems, the magnetic Fidlock fastener. I find this really easy to both do up and undo when wearing the helmet. Much simpler and quicker than buckles or D-rings.
The MT500 works well with goggles. I've found that some helmets can push goggles uncomfortably far down my brow, but this is not the case with the Endura full face helmet. The fixed visor, however, does mean that you can't stow your goggles under the peak on climbs or when standing around.
For anything in between cross-country racing and downhill competition, I would highly recommend the Endura MT500 Full Face. It is incredibly lightweight, extremely well ventilated and once on barely noticeable. And with it's DH level protection certification is provides peace of mind that in worst case my head has the best protection it can.