A strong and talented mountain bike team set to represent Chain Reaction Belfast on the Irish and European stage with Vitus Bikes machinery.
Building on an incredibly successful debut season, Chain Reaction Cycles Belfast will continue to be at the forefront of Irish mountain biking in 2020 with their established line-up of Mark O'Kane, Philip Mullan, Hannah Harvey and Daniel Lappin.
Opting to race the formidable Vitus Sommet bikes, the team will contest the Vitus First Tracks Enduro Cup and Vitus Gravity Enduro Ireland Series, plus the prestigious Cycling Ireland National Enduro Championship. O'Kane will also represent Chain Reaction Cycles Belfast in selected rounds of the European Continental Enduro Series.
Chain Reaction Cycles Belfast enter their second year of MTB competition with a line-up that remains unchanged from last year with Mark O'Kane, Philip Mullan, Hannah Harvey and Daniel Lappin. All four riders will compete on the Enduro-spec Vitus Sommet mountain bikes.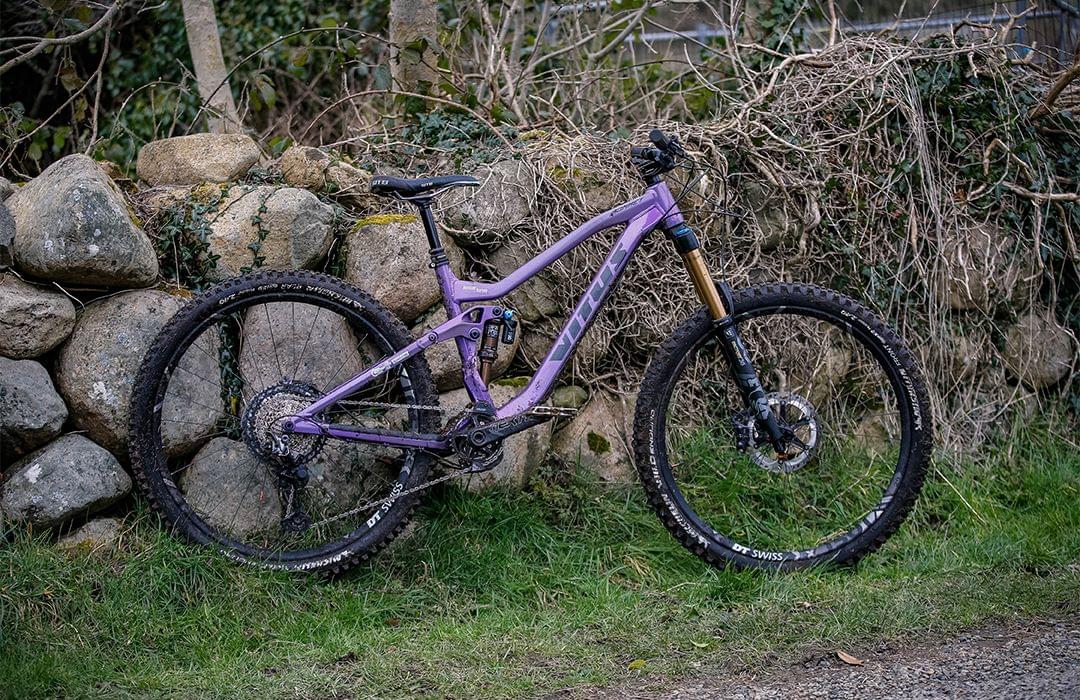 Competing in Senior Men (21-29) - arguably the country's most-competitive class - for the first time, Mark O'Kane entered 2019 with open expectations. Following a strong top-10 ride at both of the championship's opening rounds, he showed his true potential with an emphatic victory at the second stop of Gravity Enduro Ireland Series in Clare. That confidence-boosting win saw him deliver consistent results for the remainder of the series to claim fourth overall.
Aiming to make a progressive step forward in 2020, Mark will once again contest both enduro championships in Ireland, while also dipping a toe into international competition. Entered in the European Continental Enduro Series - a feeder championship to the premier Enduro World Series - will see Mark gain valuable experience racing abroad in Czech Republic, Scotland, Switzerland and Finland.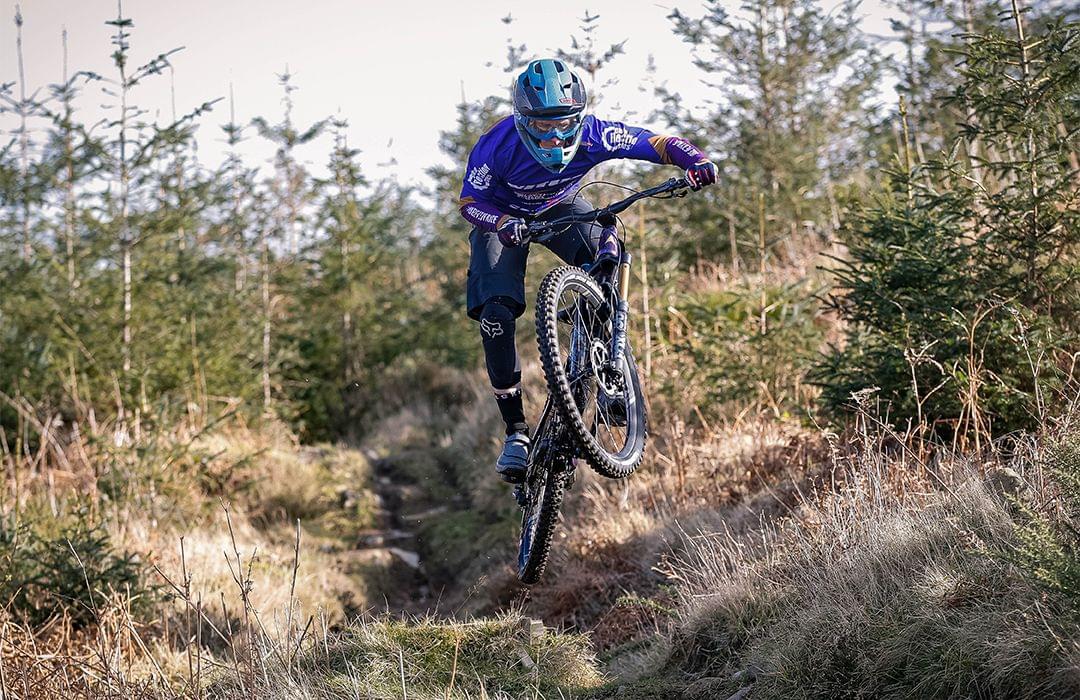 Mark O'Kane (21, Maghera): "With the new race season on the horizon I'm keen to get started. With home and international races planned it's going to be a busy year, but I feel like it's the right move to help me take a step forward in my riding and get to the next level. Winning at Killaloe was definitely a season highlight, so to have that venue as the Irish Enduro Championship in June is a major confidence boost. I learned a lot during 2019 with Chain Reaction Cycles Belfast and I want to build on that this year chasing podium results and wins at home. I'm sticking with the Sommet 27 CRX, which I rode last year, so hopefully I can get things off to a strong start."
Securing both enduro championships in 2019, Philip 'Beefy' Mullan enjoyed an outstanding season in Master B (35-39). Immediately gelling with his Vitus Sommet 27 CRX, he came out swinging for the First Tracks Enduro Cup Series, charging to victory at the opening two rounds. Backing that up with second place at the penultimate stop enabled him clinch the title with one round to spare.
A tighter battle in the Gravity Enduro Ireland Series saw Beefy place inside the top three at rounds one and two. Digging deep to claim two important victories during the middle of the season, a safe runner-up result at the series finale cemented himself as the Master B champion. For 2020 a move to Pro Men will see him face his most-challenging season to date, but having consistently placed inside the top-20 overall during 2019, it's a move he's looking forward to make.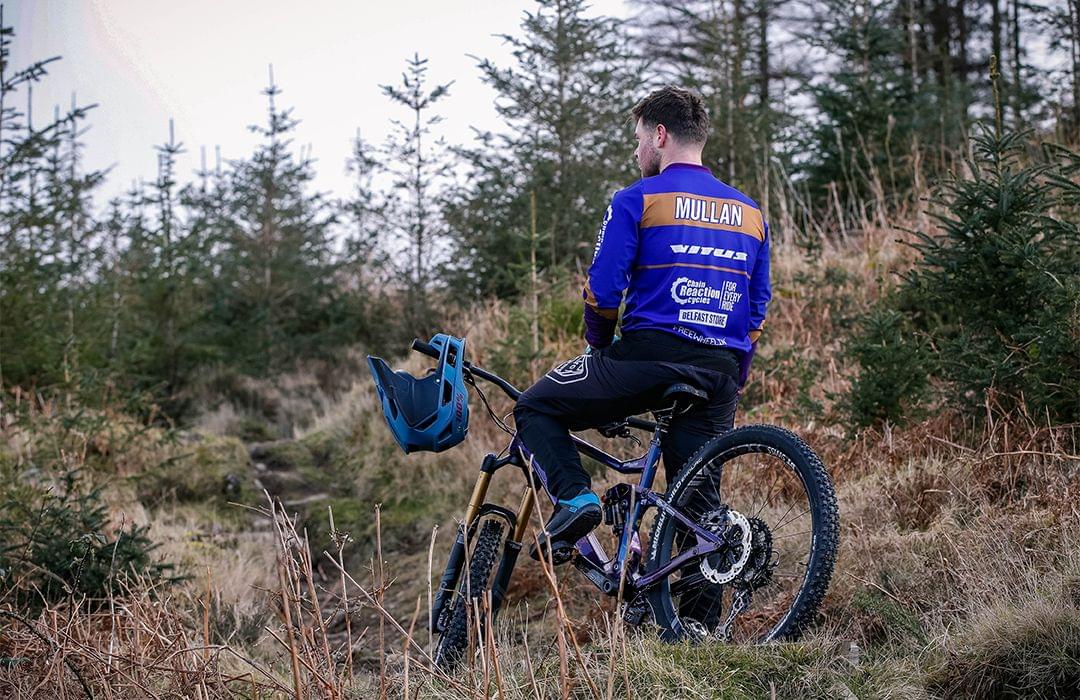 Beefy Mullan (35, Limavady): "I had an incredible 2019 season winning both enduro titles and also the downhill championship in my categories. It was honestly more than I expected and will be hard to top. For 2020 I feel the time is right to step up to the Pro class and see how things go. It's heavily stacked - not just the best in the country, but also the world. There's a lot of great races on the calendar, but with Rostrevor one of my favourite venues I really want to deliver my best there."
As one of the country's leading female mountain bike competitors, Hannah Harvey is a rider chasing podium results and race wins wherever she lines up to compete. A phenomenal start to 2019 with Chain Reaction Cycles Belfast saw her battle for top honours in both the First Tracks Enduro Cup and Gravity Enduro Ireland Series.
A season highlight was a decisive victory at round two of the First Tracks Enduro Cup in Bigwood. However, a mid-season injury derailed her hopes of claiming a title, but she's now fully recovered and opting to race the new vibrant-looking Vitus Sommet 29 VRS. Opting for the larger wheel size she feels the switch will benefit her on the longer and more physical stages. Hannah's target is to maintain her run of podium results and fight for championship honours.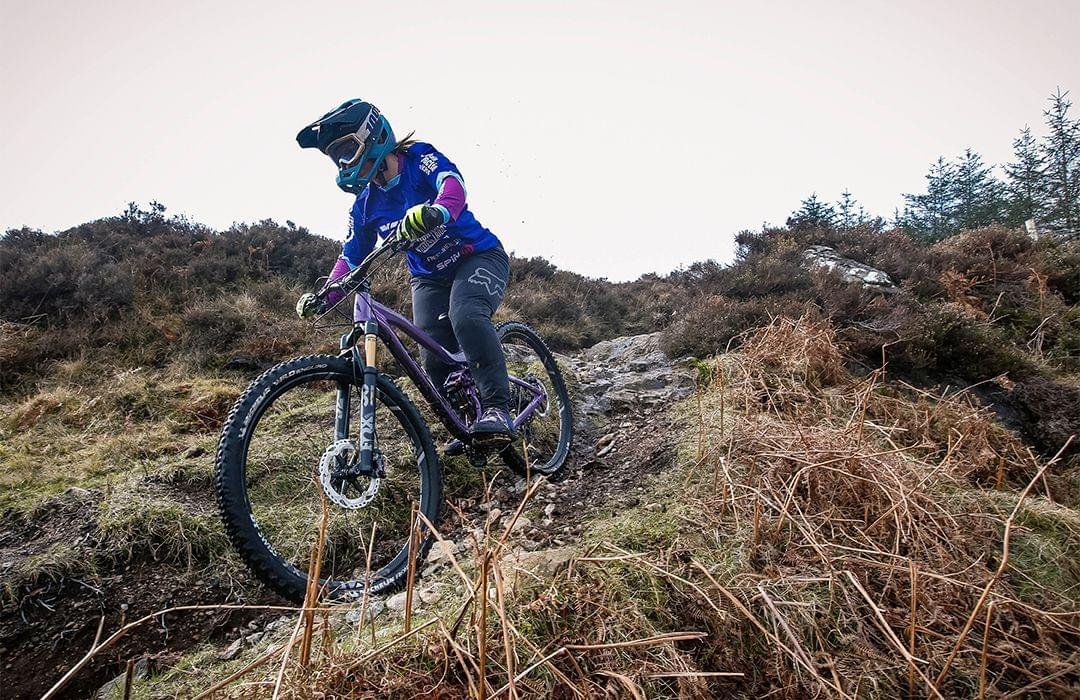 Hannah Harvey (26, Saintfield): "Last year started out great getting podium results straight away. Winning at Bigwood was certainly a major highlight for me and at that stage in the season I felt like I was beginning to hit my stride. Unfortunately a crash in a downhill event resulted in a broken wrist and put paid to my year. It was a tough pill to swallow, but I'm using it as motivation to be ready for round one in April - I've unfinished business. The team have put together a brilliant bike for me in the Sommet 29 VRS and it looks amazing too - the season opener can't come quick enough!"
The youngest member of the team, 15-year-old Daniel Lappin is also one of the country's most-promising up-and-coming young talents. Stepping up to the fiercely contested Junior Men (14-16) category in 2019, Daniel held his own all season. Enjoying some of his best outings in the Gravity Enduro Ireland Series, he claimed three podium results for an eventual third overall.
Further silverware came the Chain Reaction Cycles Belfast rider's way with third in the First Tracks Enduro Cup, while also placing as Youth runner-up in the Irish Downhill Mountain Bike Series. Now, with a solid winter's training behind him, Daniel is sure to become a rider to watch for in 2020.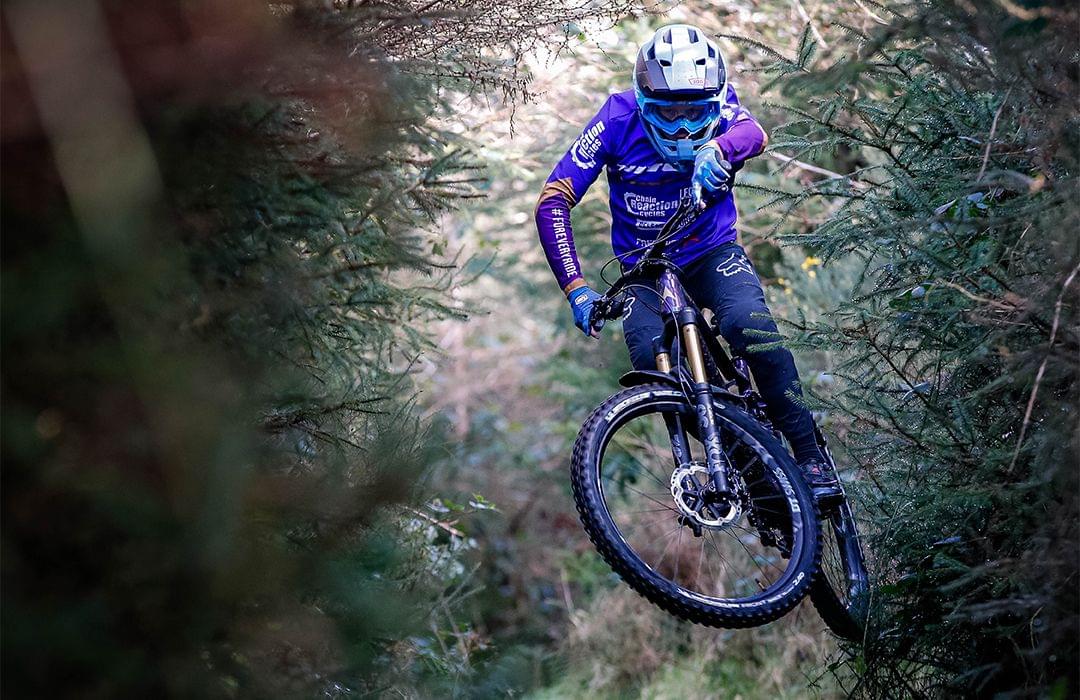 Daniel Lappin (15, Loughbrickland): "Joining Chain Reaction Cycles Belfast in 2019 was an awesome experience. Just by being around Mark, Beefy and Hannah at the races, along with all the guys on the team allowed me to learn so much. It was a lot of fun too and I loved going racing each weekend. I think that showed in my results by getting faster as the year progressed and getting some podium results. I've been working hard this winter to improve my riding and I feel comfortable on my bike. I really want to fight for the top step of the podium this year. I feel like my speed is there and I've got the support to do it, so I can't wait to get going."
Dave Astin (Chain Reaction Cycles Belfast Team Manager): "We're really proud of what we achieved as a team in our first year. Mark, Beefy, Hannah and Daniel raced above and beyond what was expected of them and represented themselves in such a strong light. It was an easy decision to keep the team unchanged for 2020 and continue supporting them to achieve their racing goals. Behind the scenes everyone rallied round to ensure everything ran smoothly. Personally it was refreshing to go racing at the weekends. We've always believed in supporting grassroots racing and by being in the heart of the paddock you gain a real understanding in how our sport is evolving. That in turn makes a clear difference when customers walk through our shop doors during the week. I'm looking forward to the season ahead, seeing the Chain Reaction Cycles Belfast brand out on track and cheering our riders on - it's going to be a good year."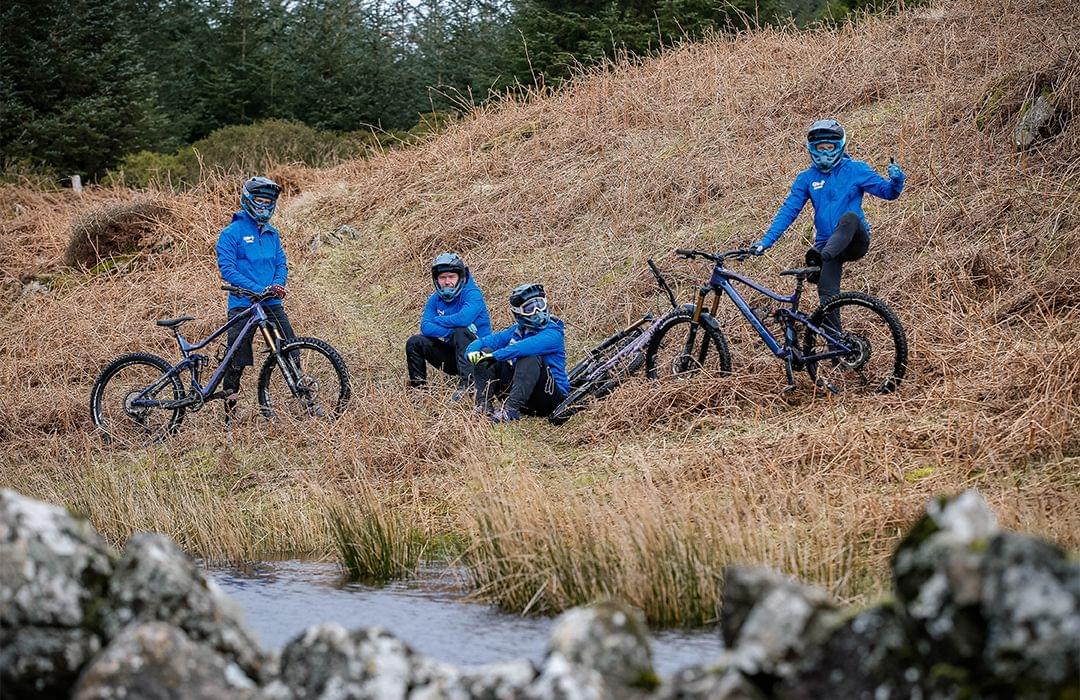 Chain Reaction Cycles Belfast are proudly supported by Vitus Bikes, Freewheelin.ie and Spin 11.
The opening round of the Vitus First Tracks Enduro Cup begins in Castlewellan, Co. Down on April 4/5, with the Vitus Gravity Enduro Ireland Series starting in Djouce, Co. Wicklow on May 16/17.
June 6/7 - Killaloe, Co. Clare
2020 Vitus First Tracks Enduro Cup
2020 Vitus Gravity Enduro Ireland Series
2020 Irish Downhill Mountain Bike Series
All photos by Freewheelin.ie