Chain Reaction Cycles Belfast rider Hannah Harvey has got herself a custom built Vitus Sommet 29 for the 2020 MTB season.
Keen to deliver something a little extra special this year, the team took the best of both Vitus enduro-spec Sommet 29 bikes - VRX and VRS - and created something unique indeed.
A definite head-turner, the 'angry unicorn' coloured aluminium-framed Sommet 29 VRS has been fitted out with the top-end components found on the carbon-framed CRX steed, while incorporating additional parts from team sponsors.
Although racing is currently on hold due to necessary coronavirus restrictions, Hannah is confident this build will help her claim podium results and race wins once the Irish mountain bike season finally gets going.
To get the insight on her custom build, Hannah brings us the lowdown on her 2020 Vitus Sommet race bike…
Hannah is riding a hybrid of the Sommet 29 VRX and Sommet 29 VRS
Bike size: medium
Rider height: 5' 6"
Angry Unicorn
The colour scheme is amazing. It's called Angry Unicorn and changes tone depending on the light, which is cool. Vitus have certainly done a great job on the colours for 2020 because I'm getting a lot of good comments about it out on the trails. The team have also used invisiFrame decals to protect it from rock strikes.
The 2020 Sommet 29 VRS model is an aluminium frame, whereas the Sommet CRX is carbon. That's the biggest different between bikes. Last year I raced the Sommet 27 CRX, which was my first time on carbon. Although the carbon frame is naturally lighter, I've always enjoyed riding alloy bikes, so I didn't mind switching back, especially with this colour scheme. I think I'm the type of rider that just gets on the bike and goes. It's hard to tell the difference between both frames really.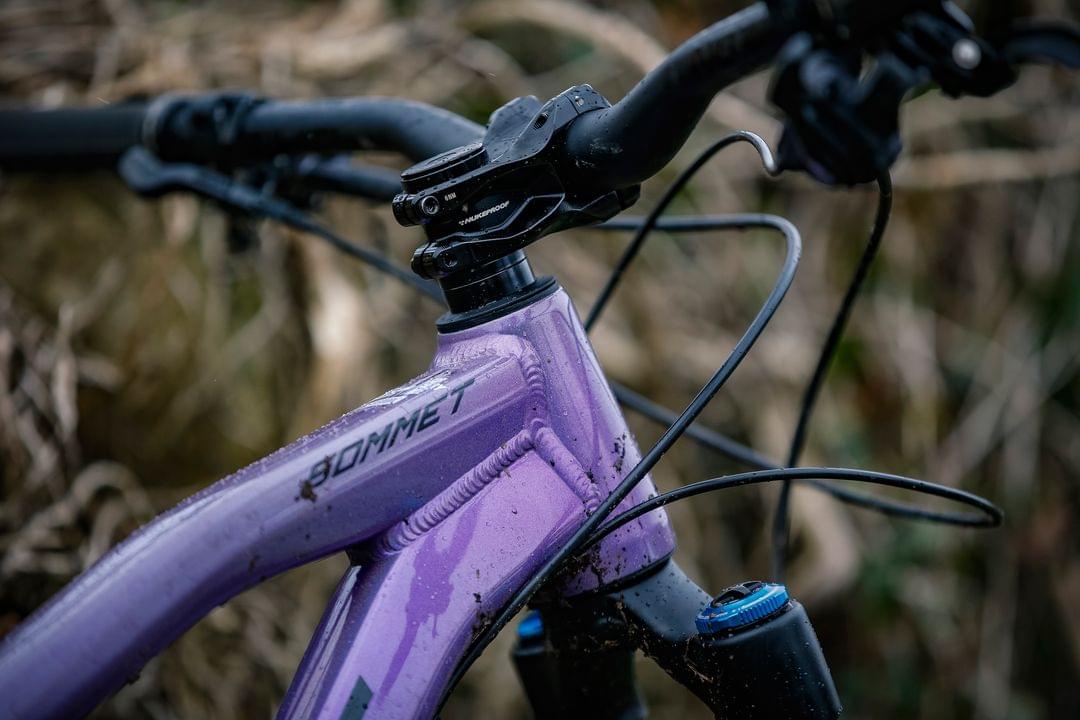 Switching to 29" wheels
Moving from 27.5" wheels to 29" wheels for the first time is the biggest change I've made in my mountain bike career. I dabbled with the larger wheels last year, but never gelled and so ruled them out. During the off season I spent a bit more time testing them out and fell in love. It's very noticeable how quickly they pick up speed on the trail and the larger wheels definitely iron out small holes and bumps.
Suspension
I'm relatively new to mountain biking, so I still feel like I've a lot to learn regards suspension setup. Until I joined the team last year I used to just hang on and try to get down the trail in one piece. Now that I'm running the Fox suspension I can understand how a bike is supposed to handle and how important it is to get right. I like it to be responsive over small bumps, but still firm enough for the big hits. Team mechanics Michael and Ruairi have helped a lot with setup too. They often film me through a section so I can see how the bike is working, then we fine tune the settings.
Front Fork: Fox Float 36 Factory FIT GRIP 2 170mm
Travel: 170mm
Sag: 18.75%
Compression (from fully open): Low speed 5 clicks, High speed 15
Rebound (from fully open): Low speed 7 clicks, High speed 4 clicks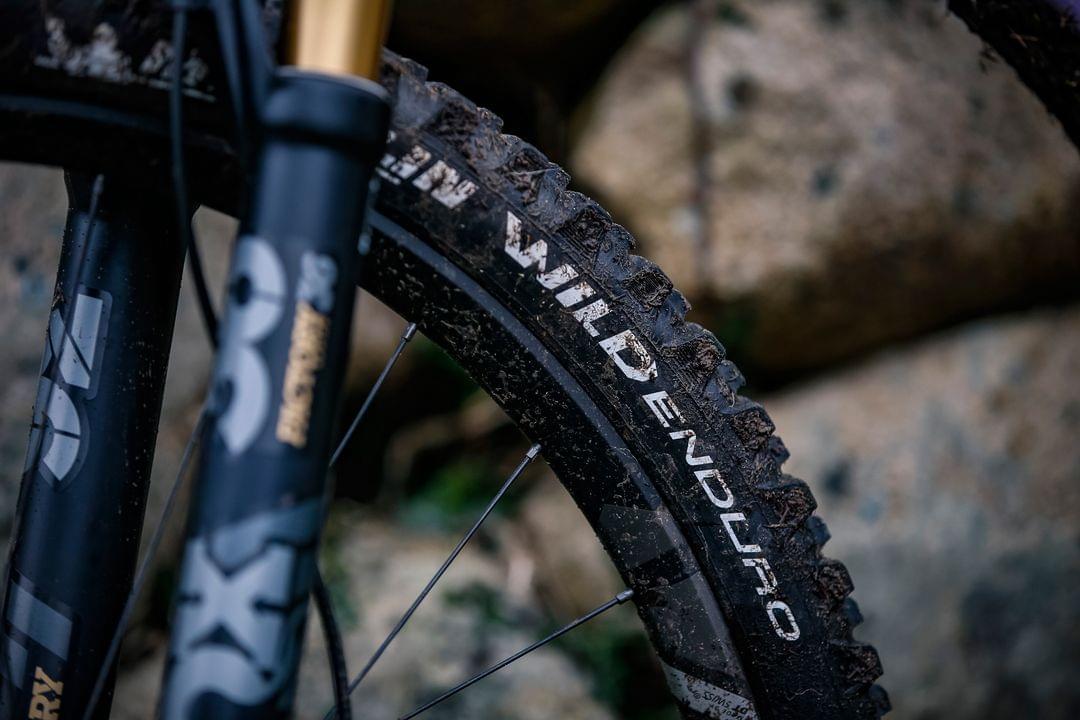 Rear Shock: Fox Float DPX2 Factory
Travel: 160mm
Sag: 33%
Rebound: 4 clicks
Tyres
We're running Michelin Wild Enduro rubber with the tyres set up tubeless. We've also got the Nukeproof ARD inserts to combat punctures. The grip from the Michelins are phenomenal whether it's muddy or dry. My go-to tyre pressure is 24psi front and rear. If it's a mud race I'll see how the bike is gripping on the first stage and then let some air out, especially if there's lots of exposed tree roots to deal with.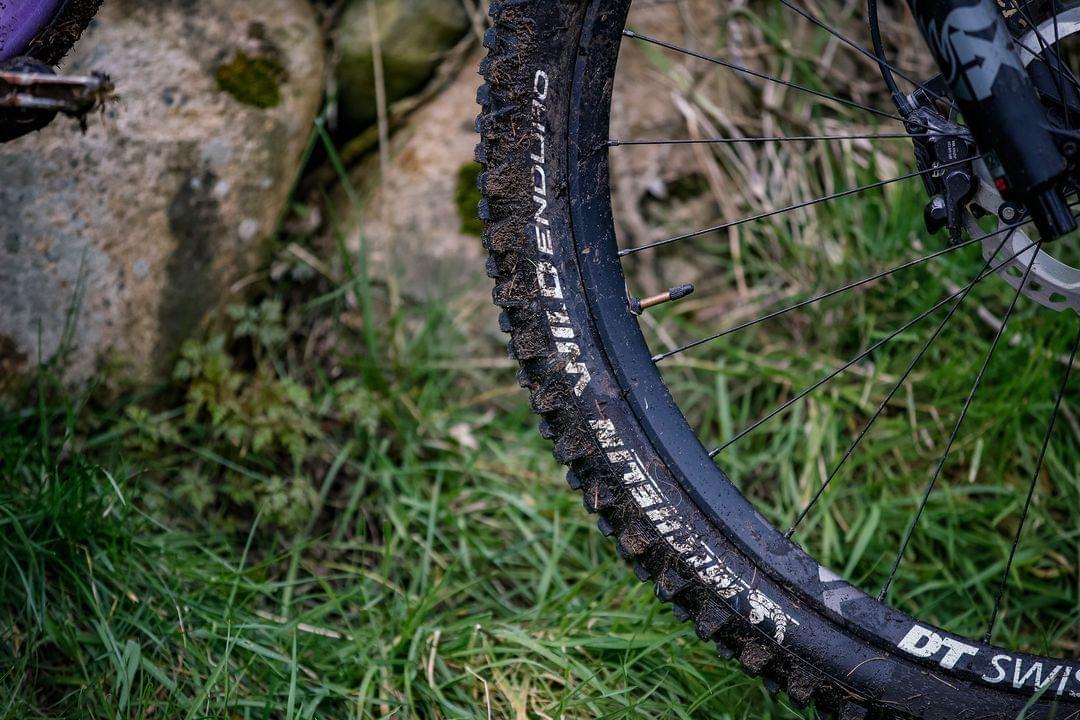 Tyre Inserts
The Nukeproof ARD inserts have definitely saved my day many times. Knowing there's extra defence against a puncture means you can push that little bit harder through a rock garden where normally you would have to back off. During last year's Bigwood enduro I jumped too hard into a rock garden and dinged the side of the rim. It should have blew the tyre there and then, but the ARD saved me. I still managed to clear the road gap to finish the stage and went on to win the race too.
Flat Pedals
I'm the only one on the team who doesn't ride clipless. I've always been a flat pedal rider and don't think I'll switch anytime soon. I don't really like the idea of being clipped in and when it's muddy I like being able to easily dab a foot if needed. I'm using Nukeproof Horizon Pro pedals.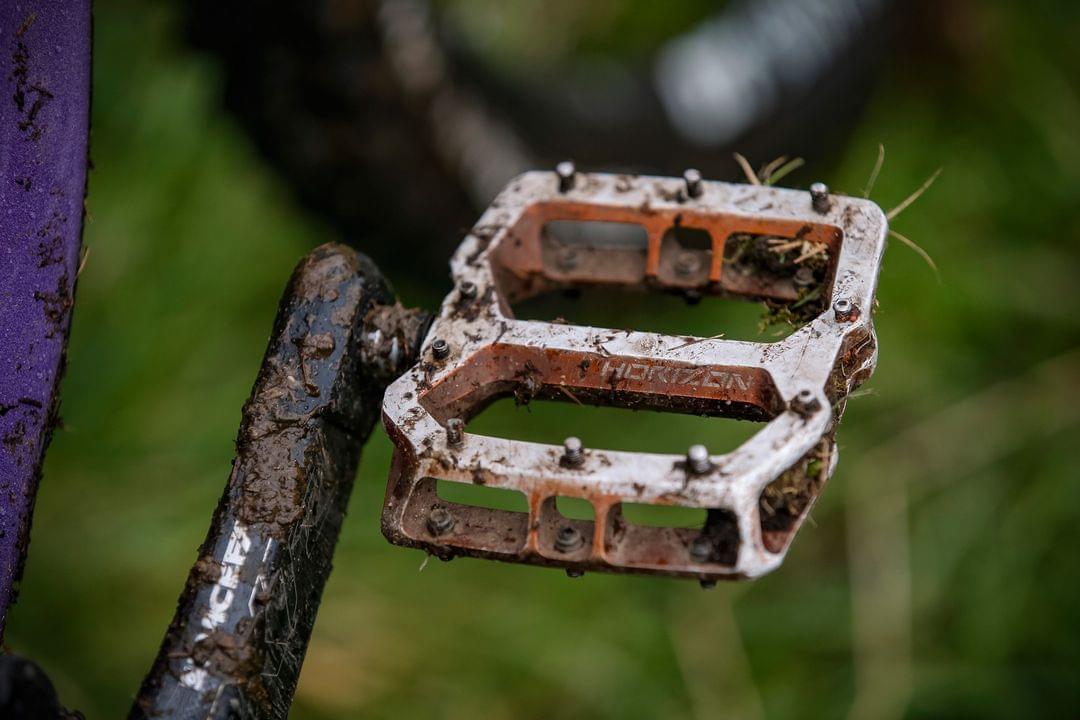 Handlebars
I've fitted alloy Nukeproof Horizon handlebars in 31.8mm clamps. I swapped to the 50mm Nukeproof Horizon stem, instead of the 45mm stem that was originally fitted on the VRS. It just offered a little more room and let me weight the front wheel better too. The bars were 780mm wide, but I've cut 10mm off each side. The bike is easier to manoeuvre at 760mm and gives you a bit more confidence squeezing through tight gaps, which is normal for a lot of Irish trails.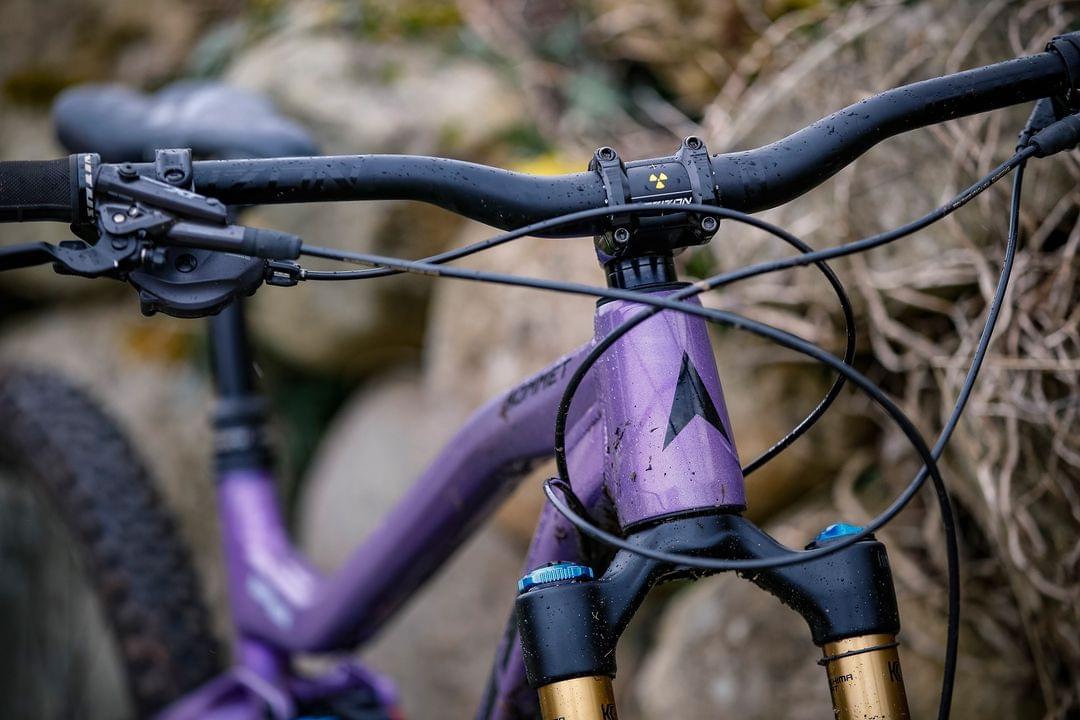 Dropper Post
I'm running the Brand X Ascend dropper post with 150mm of extension. Dropper posts are pretty much essential these days for MTB as it allows you to lower the saddle out of the way when charging down a trail.
Braking
I've swapped over to the Shimano Deore XT brakes with 203mm rotors that are found on the VRX model. These are bigger, 4-piston calipers front and rear. The reason is to prevent brake fade on a long stage. I like them sharp, but not as soon as I touch the lever. I like them to have a bit of a bite at the start and then when needed to bite fully!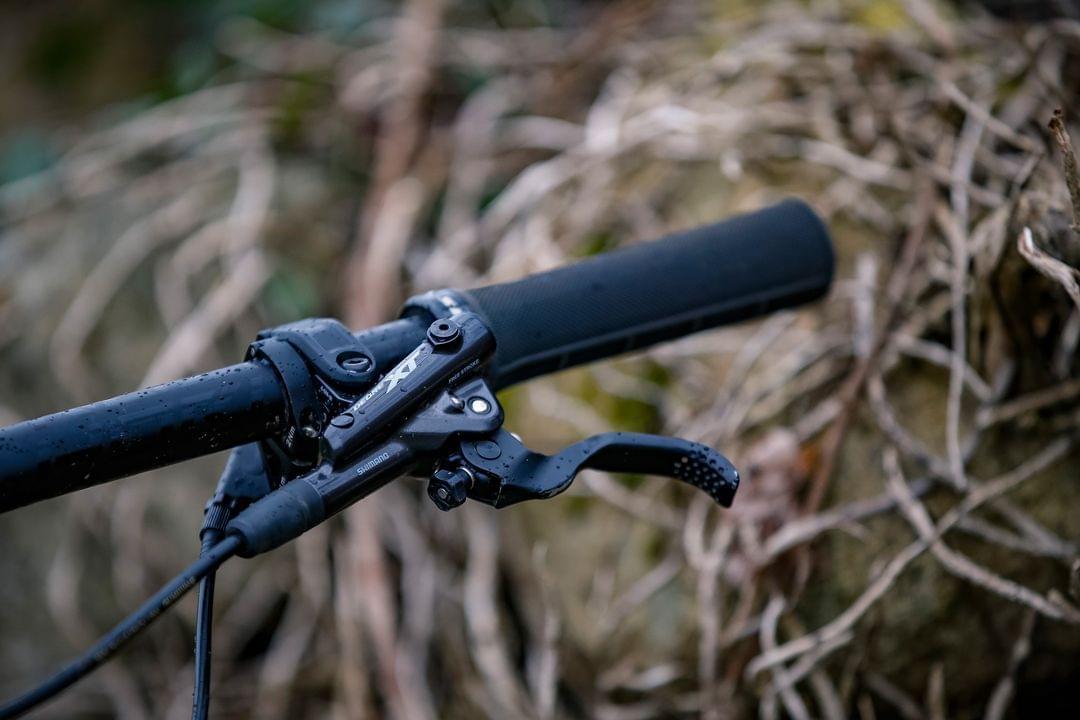 Both the Vitus Sommet 29 VRX and Sommet 29 VRS are available from Chain Reaction Cycles
Sommet 29 VRS: £2899.99 / €3448.49 Sommet 29 VRX: £3899.99 / €4637.49