Muc Off Expands Hardware Division With Airmach Mini Pump And 17-in-1 Multi Tool
The AirMach Mini bike pump is a pocket-sized powerhouse designed to get riders back to the action in seconds. With a durable machined aluminium barrel and a precision-crafted piston, it swiftly inflates tyres to the desired pressure. The pull-out flexible hose ensures ease of use, and the reversible CNC machined valve head ensures compatibility with both Presta and Schrader valves. Despite its compact design and feather-light weight of just 80g (excluding the holster), the AirMach Mini packs an impressive max pressure of 110 PSI, making it perfect for every type of rider.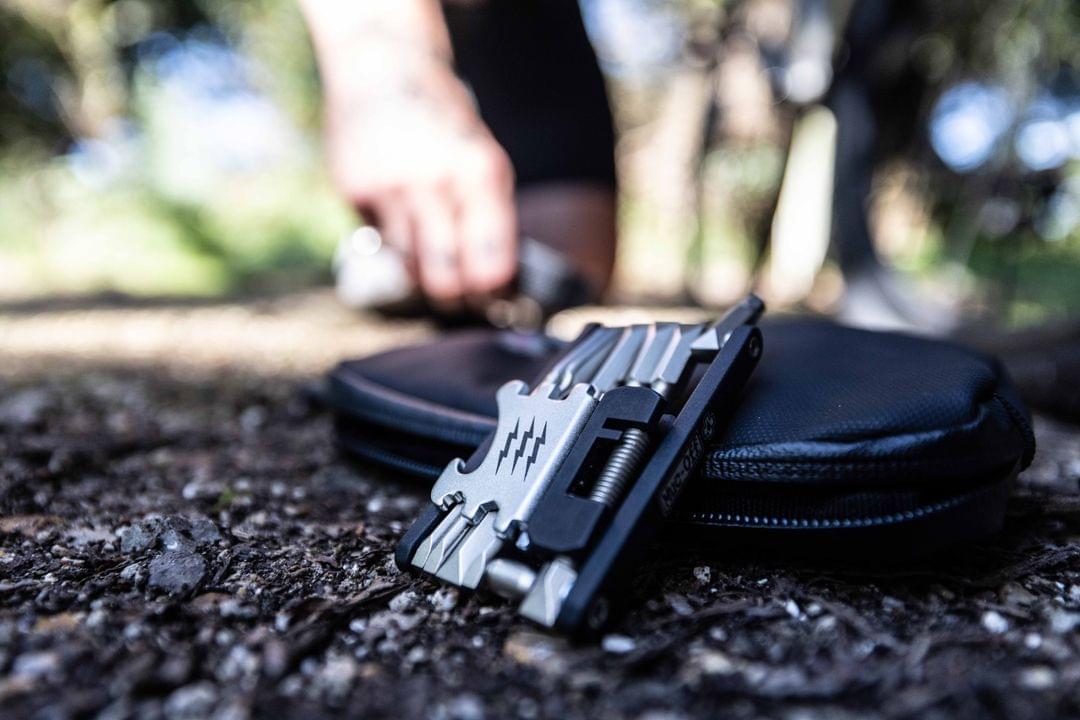 In addition to the AirMach Mini, Muc-Off have also launched their new 17-in-1 Multi Tool: Fitted with lightweight aluminium sidebars and fortified with Chromium-Vanadium tool bits, this is a small but mighty ride-saver.
At just 112g it's super compact, so it will fit snugly in your Essentials Case, pocket, or saddlebag. This tool has everything from hex wrenches to screwdrivers, Torx tools to spoke wrenches, as well as a chain breaker and a nifty bottle opener for cracking post-ride brews. The 17-in-1 Multi Tool is the ultimate tool to see riders prepped for ready for any trail or roadside emergency.
"Our goal at Muc-Off has always been to give all riders their best experiences on a bike, and what's a worse experience than having your ride cut short by a mechanical or a flat. Whether our fans are racing downhill, smashing Strava segments, or commuting to work, The AirMach Mini and the 17-in-1 Multi Tool can help get them back to the action as quickly and easily as possible." ~ Alex Trimnell, CEO of Muc-Off