I'm going to assume that I am not alone in this. However, 2020 was probably one of my worst years for mountain biking.
Lockdowns and travel restrictions have meant that my local mountain biking trails have been out of reach for large parts of the year. Local for me is a 20-minute drive.
Thus far, 2021 has not been any better with a 5 kilometre limit from home for the purpose of exercise in effect since before the New Year.
To keep some semblance of fitness and to at least feel like I spent some time on my bike I have been paying for Zwift for several months. However, a static bike in an uninsulated shed with temperatures in single figures and occasionally lower does not quite deliver the same sense of freedom and refreshment.
At the end of Autumn, I had a bit of a brainwave. I've been watching the rise in popularity of the gravel bike. While I liked the idea of them, I struggled to think of a use for one in my own cycling life. That is until the colder and wetter weather started setting in accompanied by a new round of pandemic induced travel restrictions. A study of my local area on Google maps satellite imagery revealed numerous forestry areas and hilltop bog land featuring potential cycling routes.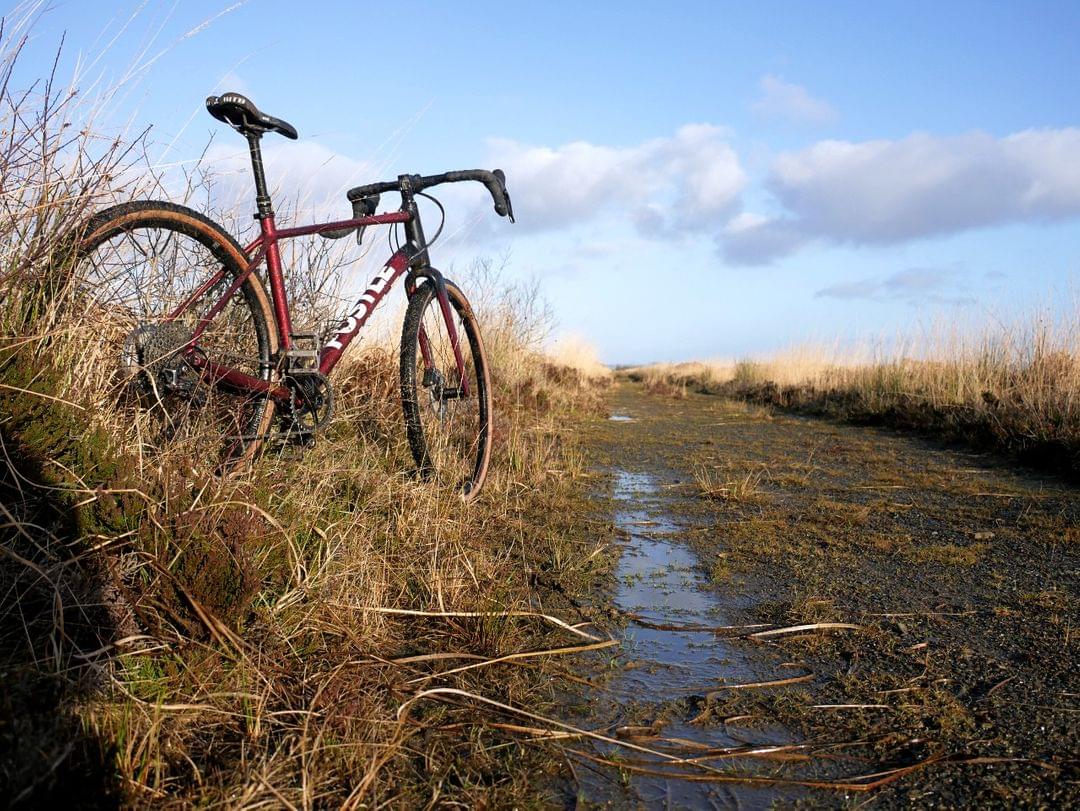 This is the type of cycling that I wouldn't usually consider. I much prefer the adrenaline rush of enduro-style riding. Additionally, a 160mm travel mountain bike while perfectly capable is not the ideal bike for riding low gradient rough tractor and fire trails.
But a gravel bike is purpose-built for that exact style of cycling.
After a few emails and Skype calls with Alastair Becket a Fustle Causeway GRX was delivered to me on loan for a few weeks.
During December I got the full gravel bike experience. It took me to trails mere minutes from my front door that otherwise I would probably never have explored on a bike.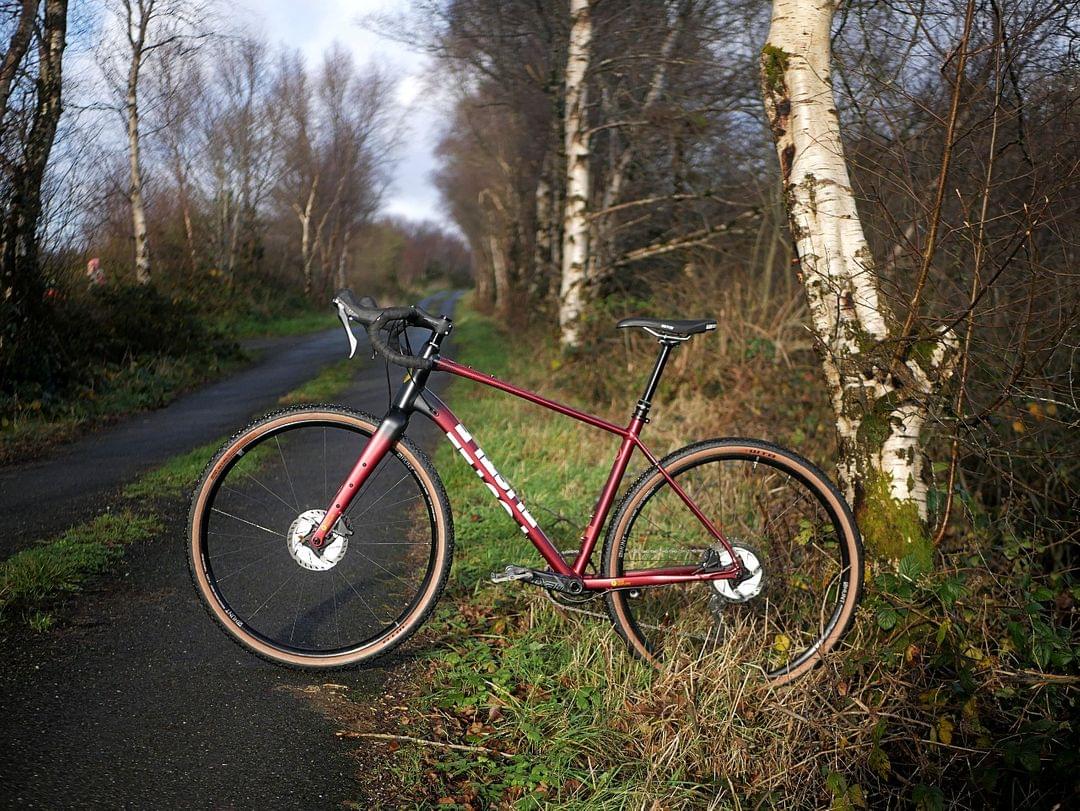 Being able to ride so close to home opened up a host of different options for me. Due to the travel time to reach my closest mountain biking trails rides require a certain amount of planning. And they are limited to a handful of potential slots during the week to fit in with work and family.
However, being able to get to a gravel road across the bogs in this area in under 5 minutes meant that I could grab the gravel bike and get anything up to 45 minutes of riding in over a lunch break.
Could I do the same thing with my existing mountain bike? Yes, I could. Pretty much any bike is capable. In the same way that you could bring your BMX to your local mountain bike trail or you could ride a road racer on the pump track. However, would you enjoy it as much as you might riding the 'correct' type of bicycle?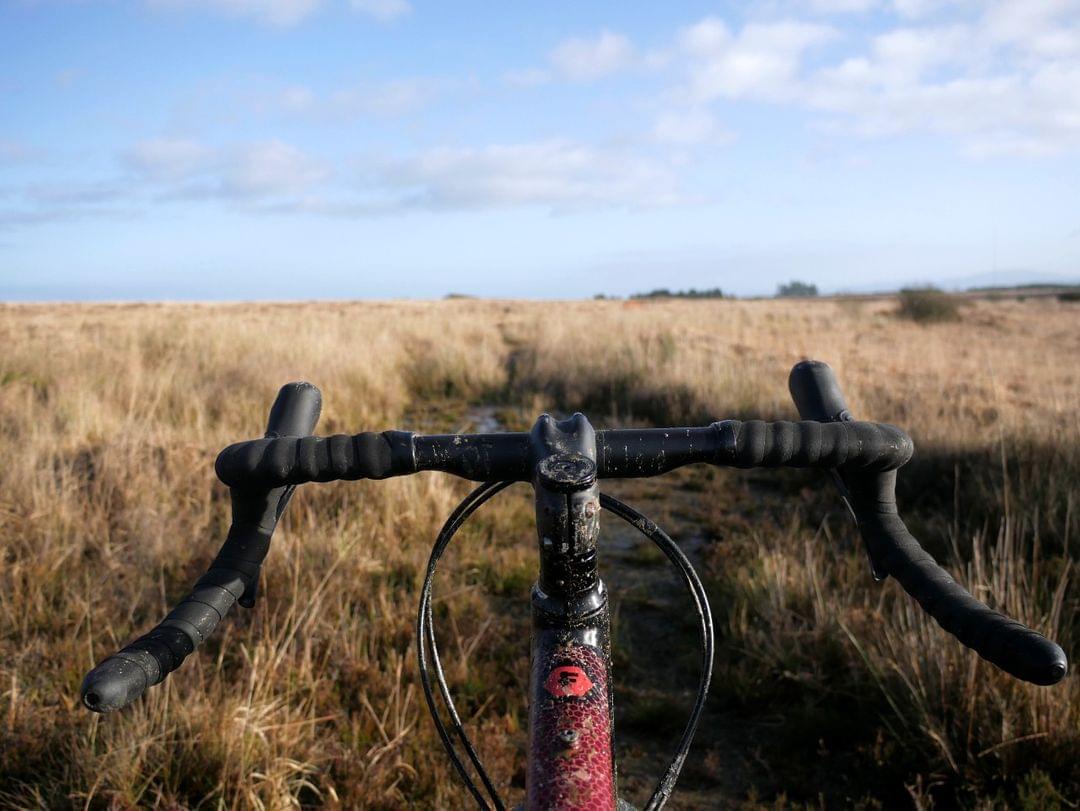 Will I be selling my full suspension mountain bike in favour of a gravel bike? No, I won't. For the riding that I enjoy, my bike is the perfect type of bike. However, I would definitely consider a gravel bike as my N + 1 bike. If the sole reason was that it opens up more opportunities for me to ride bikes, that would be enough. But I found the gravel bike was also great fun to ride. It requires a different style of riding which pushed me to work on different skills. Even when I was able to take the Fustle to the MTB trails it put a new spin on trails that I have ridden many times before.
And during this far from normal year, being able to get outside more or in new ways and get some distance from what's going on around us has got to be a huge positive.