Wicked Will: A tire with no limits
It is Schwalbe's most versatile MTB-tire so far: The new Wicked Will is easy to ride uphill and easy to control downhill, even on tricky descents. It is suitable for all trails from downhill to cross country – in short: made for down-country. All three versions of Wicked Will are presented by well-known pro riders Emily Batty, Scottie Laughland, and Amoury Pierron.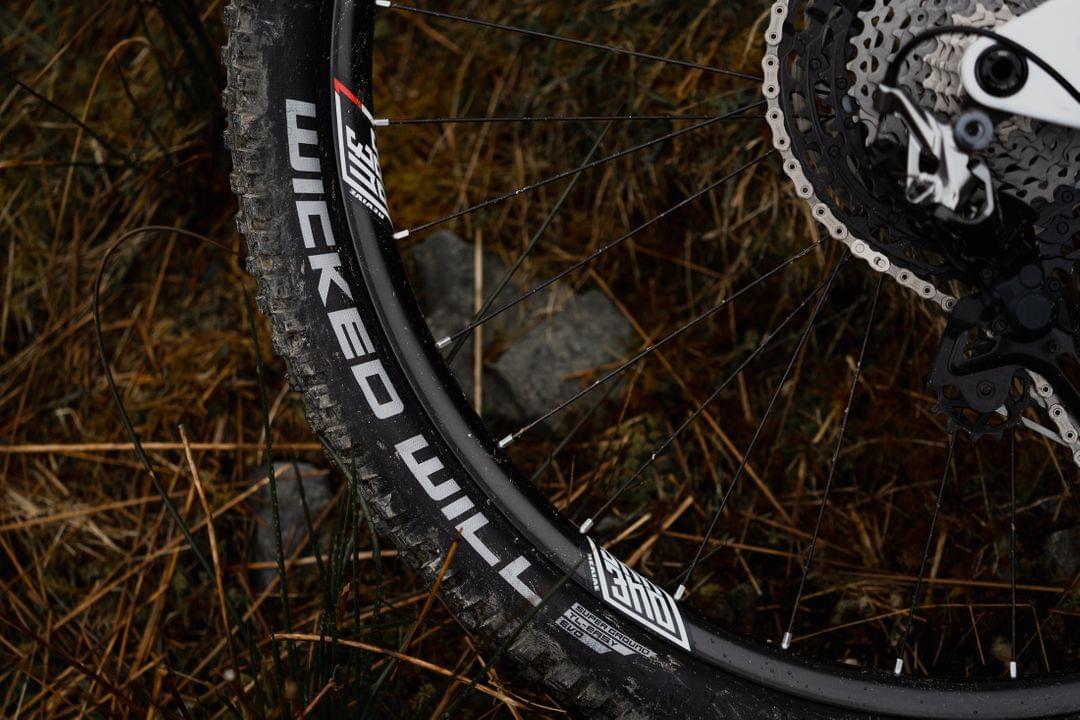 Down-country is very much part of the zeitgeist of 2021. It covers a broad spectrum of use, which is perfect for many riders – from lunchtime rides, to crossing the Alps, and everything in between. Many down-country bikes have already started wheeling on the market, mostly light-weight, downhill oriented cross country full suspension bikes, with shorter travel. "Our down-country tire is fast, but not as fast as a classic cross country tire. It is aggressive, but not as aggressive as a trail tire", explains Schwalbe Product Manager Carl Kämper. "For riders who rely on grip and traction on the downhill, but who want a fast tire with good rolling characteristics for climbing. Exactly like when you cross the Alps with a lot of elevation where you would not want to struggle with rolling resistance, but where you just want to enjoy the downhills."
Due to a cancelled race in Germany, we decided to create a track that was very similar to the World Cup Racing near Koblenz. During this workout I wanted to put the new Wicked Will through its paces.

On this short ten minute lap I could really push me and my bike to the limit. And part of this comes down to the traction you have with the ground in the different terrain.

I was impressed with its low rolling resistance and I was able to really get a sense of what this tire is capable of and I got comfortable on this tire option very quickly. I totally didn't expect that from a trail tire. - Emily Batty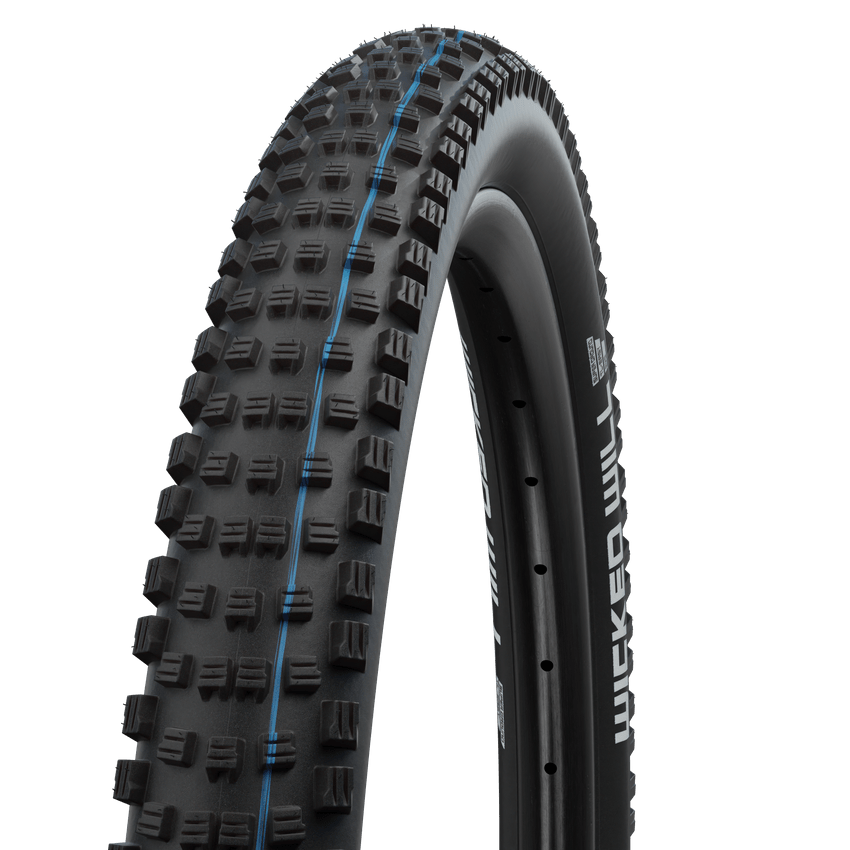 Tread pattern – makes use of every millimeter
The tread pattern of Wicked Will combines the grip of a trail or downhill tire with the low tread pattern depth of a cross country tire. It is as low as possible in order to improve rolling properties and to save on weight. Center knobs ensure easy rolling with small ramps along the front edges. The ramps are aligned with gaps to allow simultaneous and sufficient propulsive action. Extensive siping – small slits on every surface – makes use of every millimeter for grip. Shoulder knobs from the downhill sector provide long gripping edges and provide extremely good support in corners. Despite such good traction, the tire rolls with very little vibration and is also quiet. "Wicked Will combines speed and grip in one tire and is the new multi-purpose talent between Nobby Nic and Racing Ralph", explains Carl Kämper.
Tip: The tire is also perfect in combination with other models. To focus on downhill, choose a more aggressive tread such as Nobby Nic or Magic Mary for the front. Alternatively, for a fast XC-combination, ride it with Racing Ralph on the rear.
I've been fast over the last few years. And I will never stop to be as fast as possible on my bike. For me riding Enduro Bike is the coolest way to train and shred. I really love aggressive and bold riding!

Whether it's downhill, uphill, dry or wet – the Wicked Will is limitless. - Amaury Pierron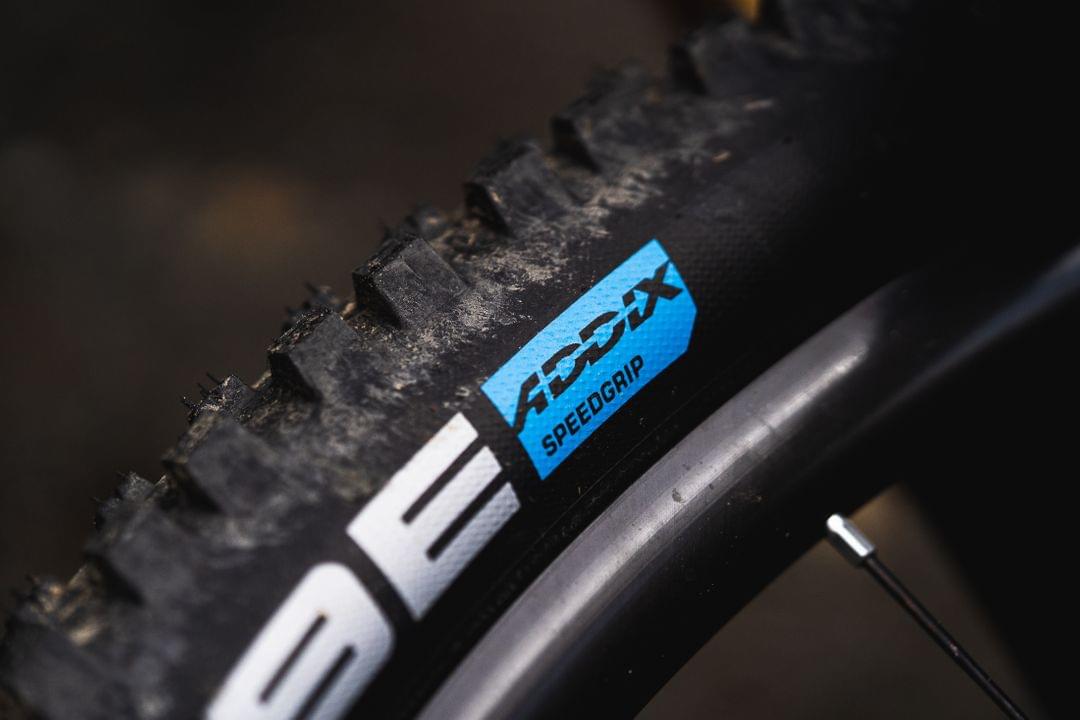 Three carcasses, three well-known names
Wicked Will enters the market in three different carcass constructions: Super Race for high speed and low weight, Super Ground for the ideal mix of weight and puncture protection, as well as Super Trail for great lateral stability and strong puncture protection.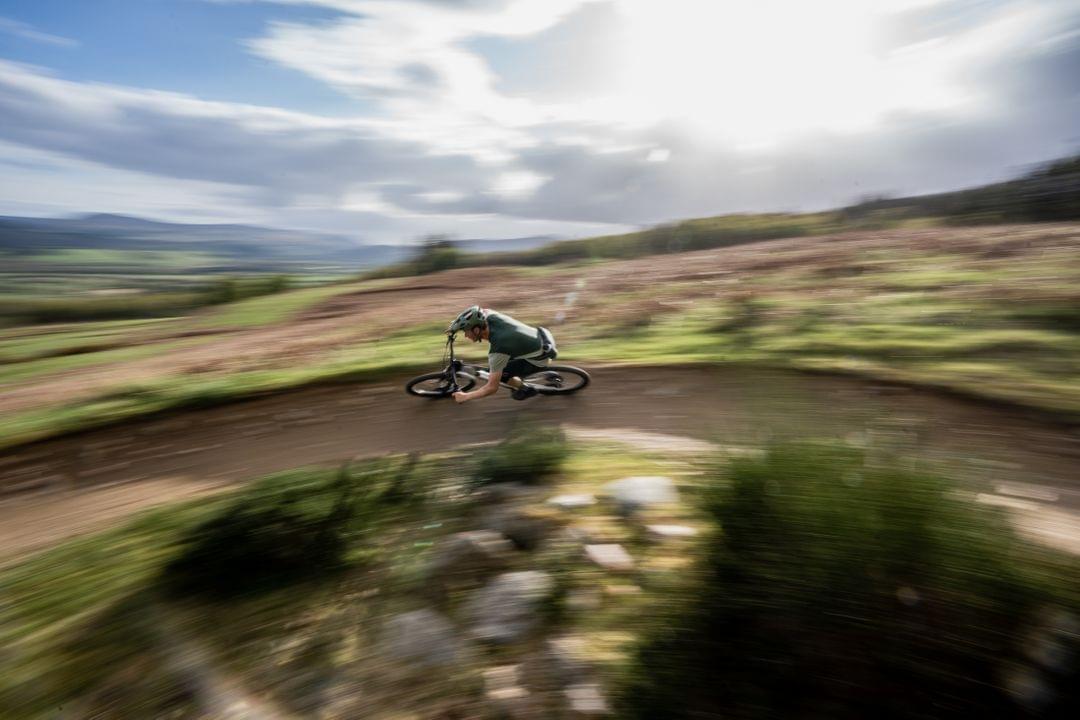 For each one of these variations, Schwalbe sent a specialist on tour: Emily Batty, Canadian World Cup rider for Cross Country, Scottie Laughland, former pro rider and bike-influencer from Scotland, and French pro downhill rider Amoury Pierron – "One of the fastest downhill riders of all times", says Carl Kämper. All riders present "their" version of the tire in an impressive video full of action published by Schwalbe on their homepage and via social media.
I took the Wicked Will to three different riding locations. Big Mountain, natural Trails and man-made trails. It was super versatile and really handled all of those situations really well.

On the big mountain stuff it was rocky, steep and stepped but I had traction and a lot of grip. On the natural stuff it was actually pretty muddy. It was very sloppy that day and I could really trust the tire thanks to its great braking edges and side knobs. And on the man-made stuff it held its own!

Man, it's such a fast rolling tire. I must admit that I really feel I've got the ultimate Mountain bike tire. - Scotty Laughland
Schwalbe will present its down-country tire Wicked Will to the public and the media at the World Cup opening in June in Leogang, Austria. The tire belongs to the 2022 collection and will be available for a price of 62.90 Euro in stores starting in spring next year. Available in 29x2.40 Super Race, Super Ground and Super Trail with Addix Speedgrip-Compound.