Mountain bike pedals; Such a simple thing that when looking at a stationary bike you probably barely notice. However, blast down a trail, especially a rooted or rocky one, and you soon learn to appreciate what makes for a good or a bad pedal. Having your foot slip off is never a good feeling and can be pretty painful on your shins, especially if you have a metal pedal. If you happen to be railing a corner or lining up for a jump and your foot loses contact things can go south very very quickly.
On my build, I didn't want to get bogged down in the vast selection of bike pedals that are available. Which is why I went for a set that I'd used before and knew were good and grippy - trusty DMR V8 pedals. I never slipped a pedal using these, and that was using skate shoes. But, the V8s are monster sized compared to what else is out there. Something I noticed pretty quickly out riding with my mates. The DMRs must be a good 2cm think and they weigh over 500g for the pair.
Put all that together with a well timed discount offer at Superstar Components and you get a delivery of Superstar Delta Evo Magnesium pedals. There are 7 matte colour choices available. I chose the raw silver finish as it matches my Pewter Yeti 575 frame nicely - and I love the look of bare metal. The Delta Evo comes with two axle choices, steel or titanium, both with sealed cartridge bearings. Using the steel axles a pair of pedals weigh in at 330 grams. I went with the titanium option which brings the combined weight down to a claimed 270 grams. I weighed the pedals once they arrived and my scales measured them at 266 grams which is almost half the weight of the DMR pedals.
The Delta Evos are not just light, they are also only 14mm thin, something I noticed very quickly while out riding. The number of rock strikes compared to my old pedals was dramatically reduced. But the pedal doesn't feel any less solid. The platform size is 97mm x 105mm which is only marginally smaller than the V8 pedals. They sit very nicely under my foot, keeping it well supported.
I haven't tried these with skate shoes, as I have since got some Five Ten bike shoes. That combination of super grippy ribber and the 10 metal studs on the pedals has meant that my feet have remained planted, even on some incredibly muddy rides over exposed rocks and roots this winter. My feet are sometimes so well gripped on the pedals, that moving them into the correct position can be a bit tricky. Once my foot is on the pedal I can't shift it without lifting it off completely.
All in all, I think these were well worth it. While there was nothing wrong with my old pedals, these Superstar's are considerably lighter and thinner and perform just as well.
Magnesium alloy in bare metal finish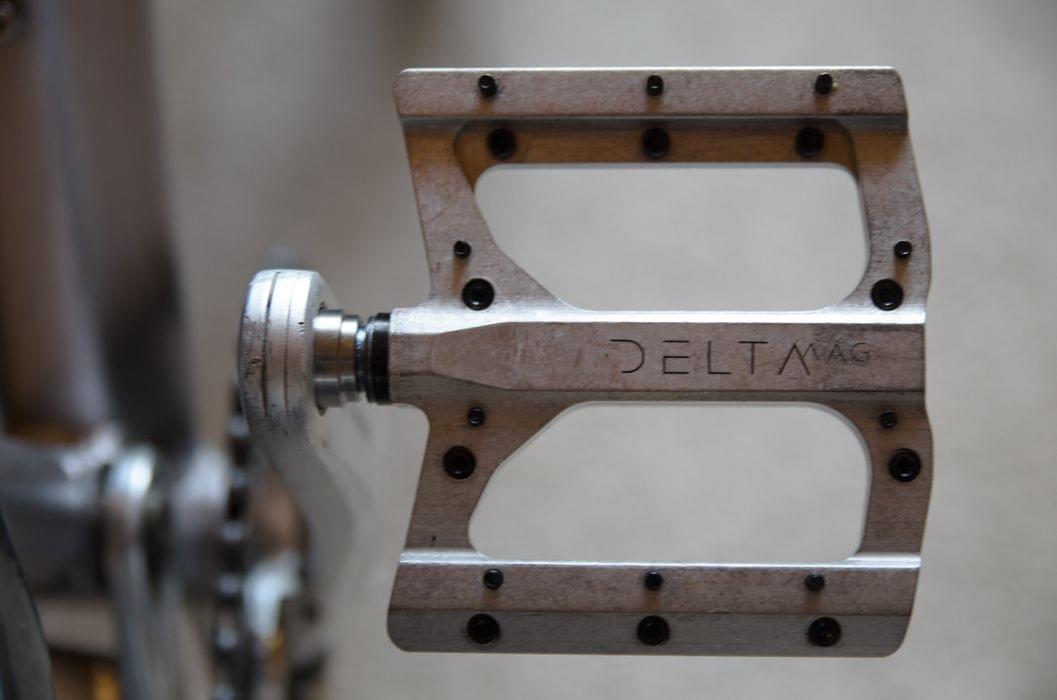 Delta Evo magnesium pedal with titanium axles for sub 300 gram pedals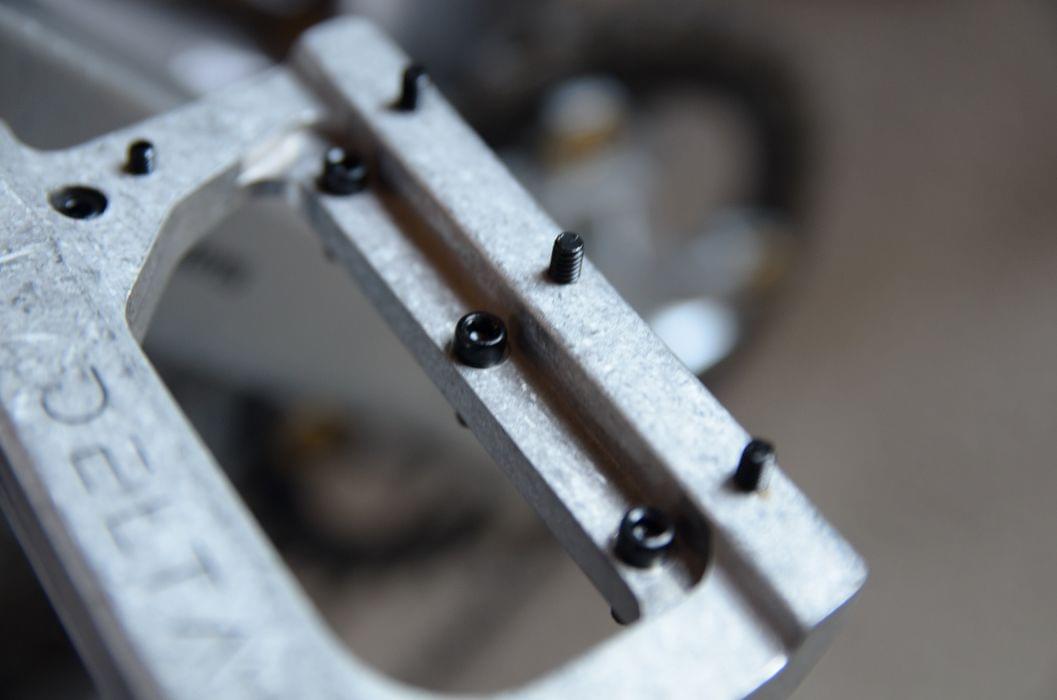 Adjustable and replacable pin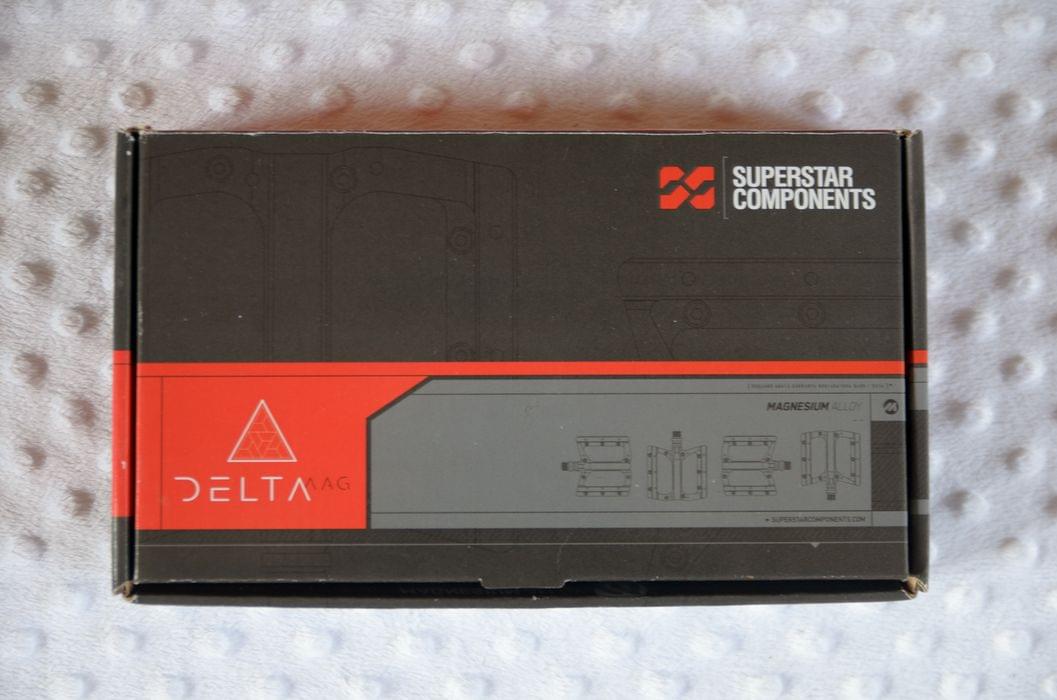 Boxed Delta Mag Evo pedals