As mountain bikers, we all love to have new bits and pieces to add to our bikes whether we are trying to colour code our bikes or just add a bit of bling.
It's just part of what we do as a group. It gives us our individuality as riders. So when Eoghan, a mountain biker and product designer decided to start his own brand, what better name to use but somewhere nearly every mountain biker in Ireland has visited. Eoghan gives us his story on how and why he decided to start Three Rock Components.
The Interview
Eoghan you're an engineer by day and like most of us a mountain biker by night and at the weekend so what made you decide to set up your brand and how do you hope to stand out from the other components companies?
Three Rock Components practically developed itself really. I had designed a few parts like stems, pedals and chainrings for a couple of brands at that point. I also had a few of my own designs and decided I wanted at least one of them manufactured so I could put it on my own bike.
Creating my own brand was always a dream of mine and after talking to a few manufacturers, I decided to pull the trigger and start prototyping.
I want TRC to have a face to it and to give people an inside look at the process. I want it to be the brand that is connected with everyone in the community. I'm not out to make my fortune by importing OEM parts and marking them up. I won't be carrying anything that I don't feel is the best it can be.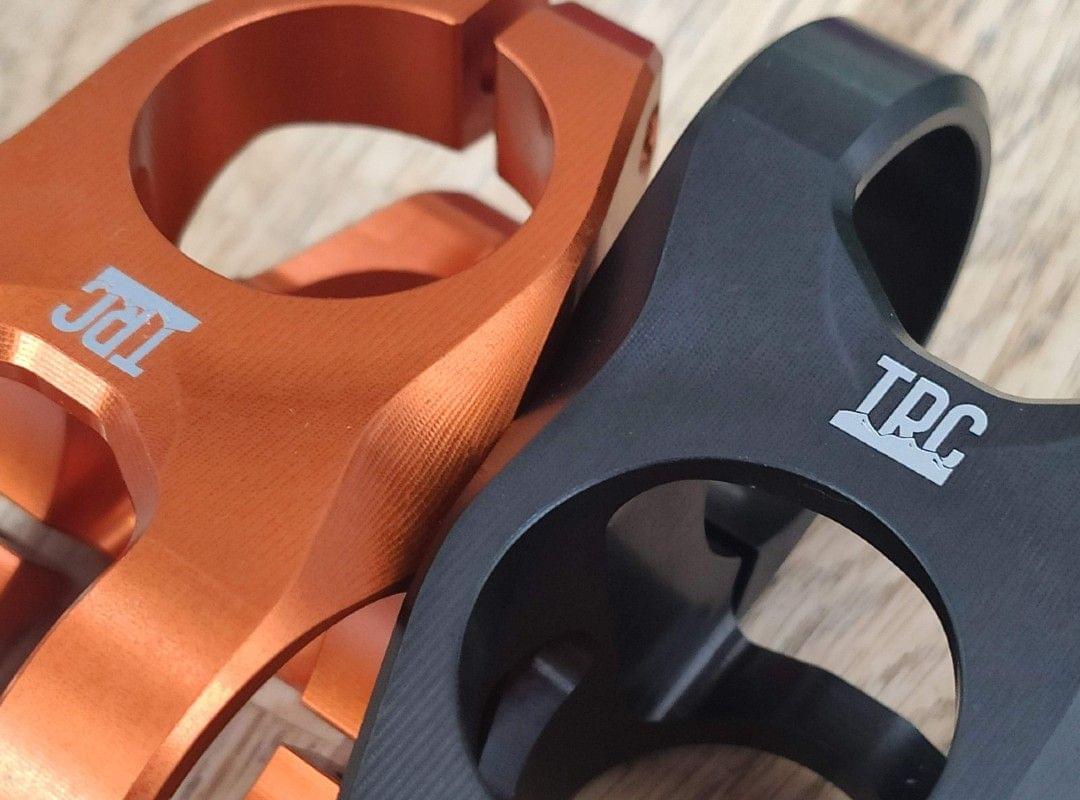 Your stems are going to be one of your first products to be released. How did you choose to have them as one of the first products and give us a brief idea about what the process involves to get a final product from an idea in your head to a stem on a bike?
It all started with just wanting to have one of my own designs on my bike. I originally designed a traditional two-piece stem which evolved into a one-piece design. Usually, I get a rough idea of how I'd like it to look. Then I take to software called SolidWorks to start modelling it.
You almost treat it like modelling out of clay by adding a bit on or taking a bit away. Once I'm happy with it, I'll 3d print them to see how they look in person. It's a great tool to check your proportions and design in person. I'll use SolidWorks to run simulations on the design to make sure it can take the beating it will get. After that, I'll get a few prototypes machined for testing.
That's the simplified version but the stem alone has been in development for over a year, had 30 prototypes made and about 40 iterations in the computer.
You have seat clamps, chainrings and tyre valves on the way as well. Does it involve the same amount of work to develop them? And what has been your hardest part to develop?
The development time of a part really comes down to two factors, the technical specifications required and the forces going through it. For the likes of the stem, safety is my number one design concern. The complex forces going through it and its connection to the bike deserve a lot of attention. That's why, although lightweight, it's not the lightest one-piece stem on the market because gram counting isn't worth someone's safety.
Chainrings were my other most complicated part because of the technical specifications of the teeth and crank mounting patterns. It took about 4 iterations of tooth shape to settle on the current design. If you're looking for the technical drawings of Sram or Shimano direct-mount cranks online, you can forget about it. All of these details have to be figured out yourself with measuring tools and a lot of test prints.
Does living close to the Dublin and Wicklow mountains help in testing your products and showing other people your products?
The local trails these days are fantastic and everyone involved deserves praise for that. That being said, they'll never test products the way a place like Whistler or Leogang would and I'm no Minnaar or Callaghan. That's why software simulation and mechanical testing have been so crucial for creating a safe product.
When you first put one of your products on your bike after getting it from engineering do you feel a sense of pride knowing you developed it? Or have you already moved on to the next project?
You pretty much nailed it there. When my first batch of stems showed up, I was so excited to get them on the bike. As soon as they were fitted, I decided the design was too boring and got to work on the design that was on the way. I don't plan on being one of those brands that have a few products and never update them. As long as I can keep coming up with new products, they'll keep coming out.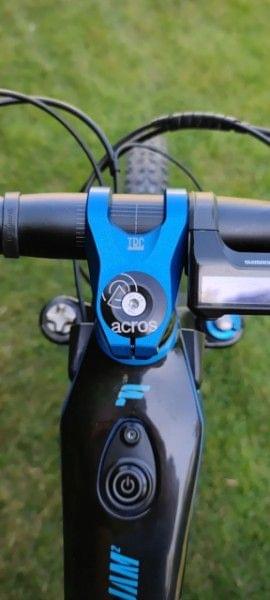 When you got your first stem to put on your bike and you were hurtling down the first stage with it, how confident were you that it was going to last or did you have to build a testing procedure for it?
From a design standpoint, I was completely confident in what it could do and how I could push it. Once it's on your bike though, you always have some concern because it's unproven. Mechanical testing was mostly used as the last validation before finalising the design.
As you are getting some parts made in Germany, have you found it hard to get the products manufactured in the current climate?
Hard is an understatement for what it's been like. Stems were originally planned to be here for January and are only on the way now. Rising material prices, shortages, lead times and sourcing of the extra bits like packaging are just the start of it.
Do you have other products that you want to bring to the market? As an engineer do you look at other companies' products and say to yourself 'I could do better' or 'I wish I thought of that'?
I also have bash guards and two-piece stems in the pipeline and do eventually hope to have pedals and dropper post levers. I've also started talks with carbon fibre manufacturers to produce handlebars because it's not my area of expertise.
You absolutely need to look at other manufacturers to make sure you're not copying their design and for market analysis. You also need to buy some of their products to mechanically test against your own and to model and simulate.
As a mountain biker in Ireland and someone who is getting more involved with it through your products, is there anything you would like to see in the Irish scene to help develop it more?
The leap that's been made in the Irish scene in the last number of years has been amazing to see. I remember starting as a teenager and the only Coilte trails were a couple of them in Ballinastoe.
I'd love to see the international appeal of coming to Ireland for mountain biking grow. Places like the GAP and Rostrevor are brilliant facilities and I hope the number of trails will only continue to grow.
I would like to say thank you to Eoghan for taking the time to answer my questions.