12 Week Mountain Bike Training Programme - Day 1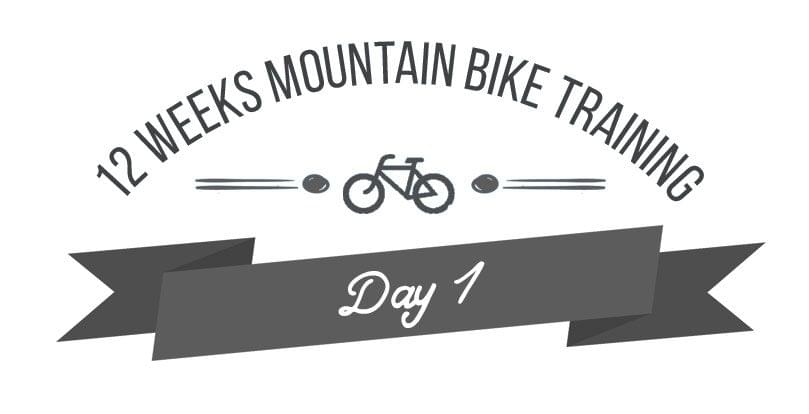 Last year I purchased the 12 Week Mountain Bike Training Programme. After a strong start, illness, family responsibilities and general life got in the way and my attempt faltered at the half way point.
For the start of 2019, in conjunction with a lot of other people on the MTB Fitness Facebook group, I am going to restart the programme with the goal of completing all 12 weeks. As before, I'll be following the home workout plan using bodyweight exercises rather than the gym programme.
I published a more detailed description of the plan and what it teaches and aims to achieve last summer in the 12 week MTB training programme post.
Today was day 1. The plan calls for three sessions of workout and two sessions of interval training per week. While it would seem logical to start the plan and the week with one of the bodyweight routines, I've started with oneof the interval sessions. The reason being that my wife is also starting a training plan, and we'll be doing the workout sessions together on days that she's not worked. This way, hopefully, we'll be most likely to stick to the routine.
So week 1, day 1. Turbo trainer interval session. And a reminder of why I dislike interval training. During my first attempt at the plan I remember not sticking to the interval routine very well, especially not the first month. However, towards the end I did a few more of them and noticed a significant change in my cycling. This time, I'm going to stick to the prescribed torture, sorry that should be interval training, as closely as possible and hopefully see similar gains on the fun bike.
The first month of the plan is designed to correct posture and muscle imbalances. And the interval sessions during this phase are focused on building a solid foundation from which to build during the rest of the programme. As such, the intervals prescribed for the first four weeks are on a medium intensity, but at quite a high RPM for a sustained period. Not complicated, but they deffintely hurt. Sadly, I only managed half the suggested repetitions. Room to improve.
As a log, and added motivation, I'll try and record my efforts and progress here, and on Strava. Click here to see how I did this morning.