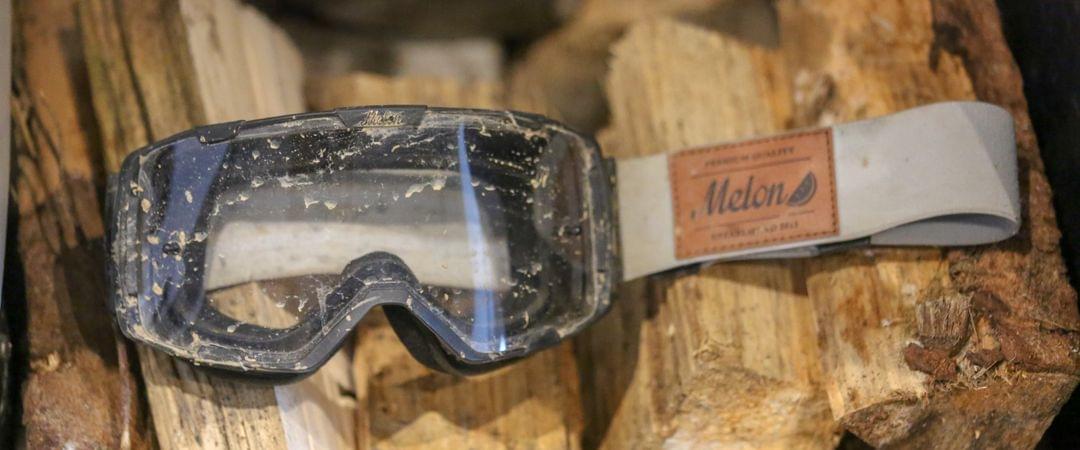 We all love riding, whatever the weather, wherever the trail leads. But not much will ruin a sweet section of trail faster than an eye full of the local scenery. Literally splattered onto your eyeball.
When you are riding in Ireland this will happen often, what with our bipolar weather system. It could be a nasty gritty loam ball in the winter or following a mate through a dust storm in the summer. So what's the answer? Goggles! In this case specifically Melon Optics Parker MTB goggles.
So what's to like and why did I choose to buy these specifically out of all the goggles available today?
The Melons boast a field of vision which they claim is the widest on the market. I have to say I'd be hard pushed to argue with them.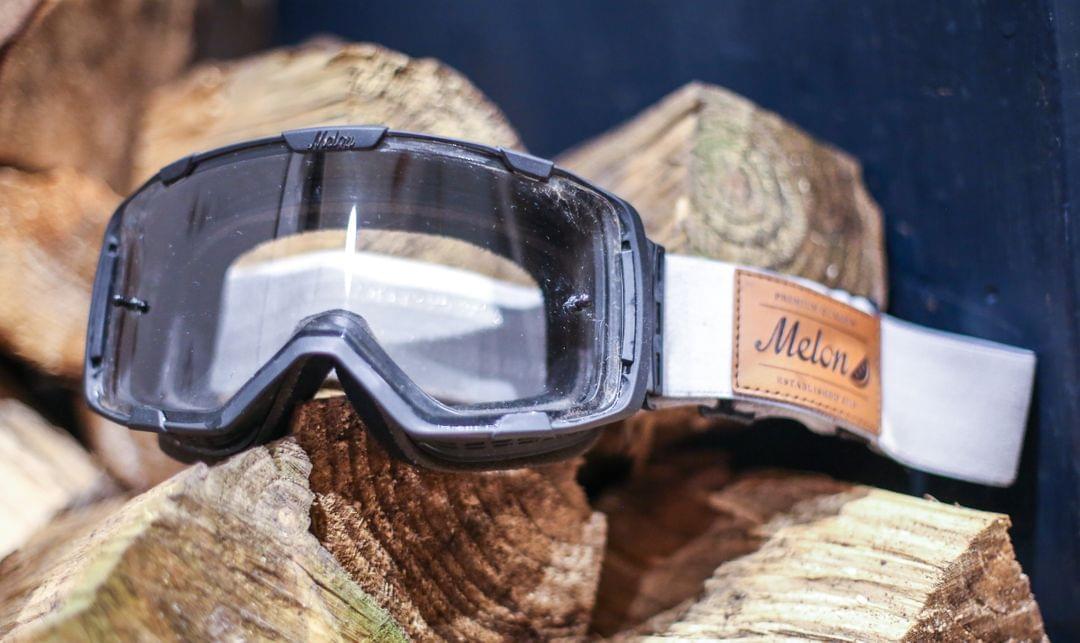 I wear mine with a Fox Proframe full face helmet and they fill most of the face opening. In fact, the view is not unlike a car windshield, it wraps around nicely with no warping. The clear lens is very clear and it has yet to fog up even on a cold wet night climb.
Another stand out feature of the lens is how robust it is … comparatively. My previous goggles would manage to scratch themselves if I just stared at them too hard. But, even with a few accidental glove wipes in sandy or stony conditions, I've yet to scratch the Melon goggles. Although I would not advise testing this too often.
The frame is lightweight, very comfortable and breathable. And it looks burly enough to take a bash or two. The strap is removable, making for easy for washing or replacing, and it is high quality with antislip features.
The Melons come in a good range of interchangeable straps, frames and lenses to let you completely customise your goggles to match or contrast your riding gear or bike. You'd need to be dressed like a hippy at a tie-dye convention to not find a match. I went for the matte black frame, clear lens and grey strap with a leather patch. However, there are thirty different straps to choose from in addition to numerous frame and lens options.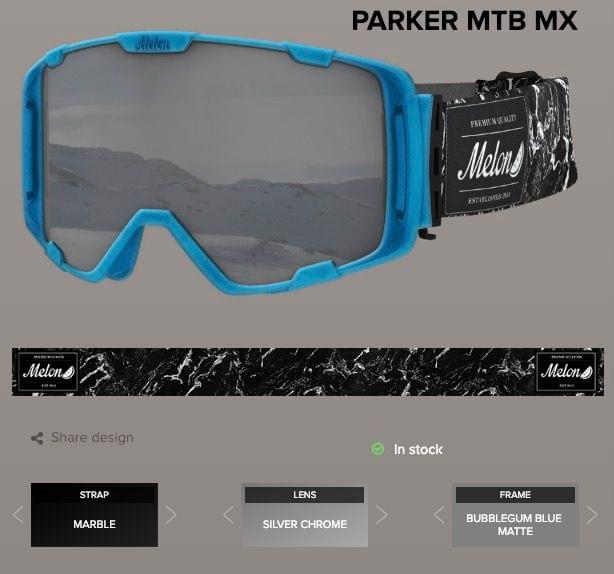 Niggles
Nothing is perfect, so what's the fly in the beer?
It's been my experience that the lens has popped out of the frame on one side the first few times I wore them. It could just be settling into shape, but I think I shouldn't happen. I was not overly keen on the position of the tear-off pins, they are just in my visual range. You don't notice them when you are riding fast but on the climbs or in the uplift truck they can be slightly irritating. Nothing else.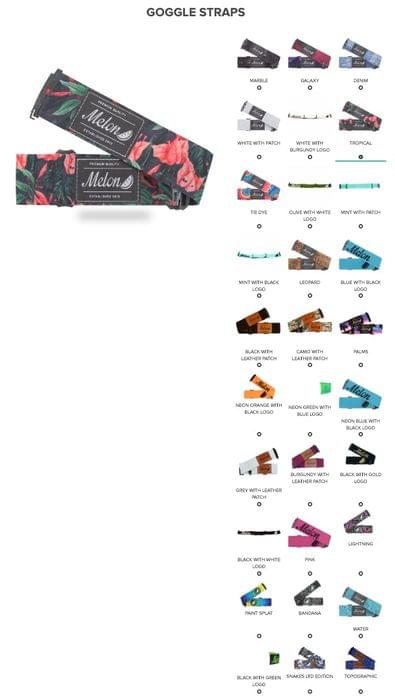 Final word
Buy them. I'm glad I did. They have a wide field of view. They are lightweight. They are completely customisable. And at €40 (with replacement lenses costing €10) a bit of a bargain.