You may have seen that I previously bought and followed the mountain bike fitness plan created by MTB Fitness.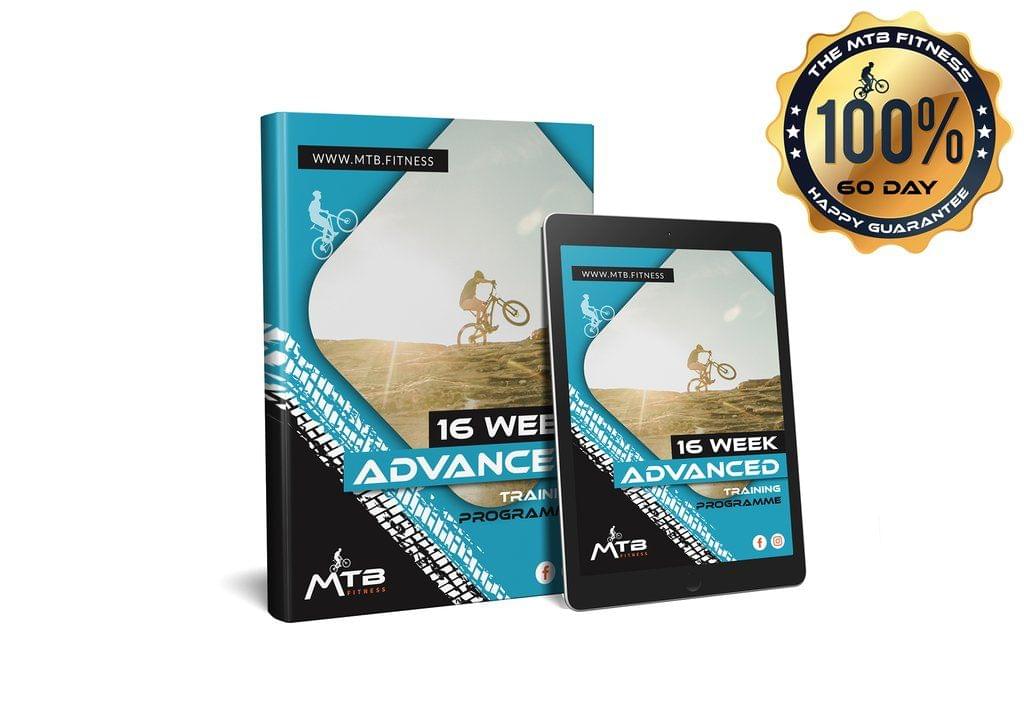 The starting plan, the 12 Week Programme, is designed to get us mountain bikers to start thinking about weight training in addition to cycling. Over the 12 weeks, it focuses on body imbalances, building strength and stamina.
I began the basic programme at the beginning of the year, and while it took me a little more than 12 weeks to complete, I did stick with it until the end. And I most certainly noticed a difference in my riding during and after completing the plan. There are several articles on this site written at various times during the plan - you can find them here.
I think it was late spring or early summer that I finally completed the 12-week plan. I was doing quite a lot of riding at that time of the year so I didn't replace the exercise routine with anything new, rather focussing on enjoying the riding and doing a few basic fitness exercises sporadically.
However, mid-summer with a multi-day mountain biking trip to the Czech Republic looming, I decided that I should really focus on getting my fitness up. Now, while it is very possible to start the same twelve-week plan and building up to more repetitions and heavier resistances, I decided this would be a good opportunity to try Matt Mooney's other plan. Following on from the start plan MTB Fitness also has an MTB Fitness 16 Week Advanced Programme.
Like the original, the 16-week programme consists of two exercise regimes depending on whether you want to follow them in the gym or at home with minimal equipment. As before, I chose the home plan which relies mostly on bodyweight exercises and resistance bands.
At this stage, I have only completed about a third of this new plan. With holidays, illnesses and other obligations, consistency has been a little harder to maintain the last few months. However, from the very first week, it is blatantly obvious that when Matt says 'advanced' that is exactly what he means. The exercises this time around are much more challenging. The first month focuses on volume, exercises with high repetitions to build up your lactate tolerance - that burn in your muscles as you work them hard, both in your legs as well as your upper body. The intervals also take a step up from before - longer, higher resistances and harder efforts.
By the time I got to the trails in the Czech Republic, I had completed the first four weeks of the programme. And, while I was by no means the fastest climber on this trip, I completed four consecutive days of riding with little to no discomfort. The very first day consisted of 50 kilometres of trails, the furthest I had ever ridden in one day. And while the last climb was a struggle, I had enough strength in my legs and upper body to enjoy and ride without incident all the physical flow trails over the day right to the very last one.
In the evening after that first day, I was worried that I might not be up to riding for four days straight. But that did not turn out to be the case. Every day involved significant amounts of climbing, and we gained over 4,500 metres of elevation across the whole trip. Yet, every time we got to the top and hit the descents, a mix between flow trails, natural singletrack and very rocky built trails, I felt strong enough to give them my best and really enjoyed them all.
If I had started the plan earlier and made it further through by the time I went on the trip, I firmly believe that my climbing speed would have significantly improved as well.
So, with another trip planned for early December, I will be getting stuck back into the second month of the programme.