If you're anything like me you have long forgotten the days of quick-release levers. Of having to stop your ride at every uphill and downhill to raise or lower your seat post.
You have also moved well past short and fixed height dropper seat posts. And you are now at the stage where every centimetre of unused seat post travel feels like being shortchanged at the supermarket.
Well, we're obviously not alone in this as adjustable seat posts are a definite thing these days.
However, on some models actually adjusting the fully extended height of the dropper post can be quite an undertaking. The process can involve anything from partially dismantling the seat post to requiring specialised tools.
PNW Components aim to address the issue of those unused centimetres and to make adjusting your seat post as simple as possible. Earlier this year they released the third iteration of their Rainier dropper seat post.
While past models of this post were known for their reliability, this latest version focuses on bringing those qualities to more riders by fitting a wide range of mountain bikes.
The Rainier Gen 3 is available to fit seat tube diameters of 30.9, 31.6 and 349.mm and in four different travels: 125mm, 150mm, 170mm and a whopping 200mm.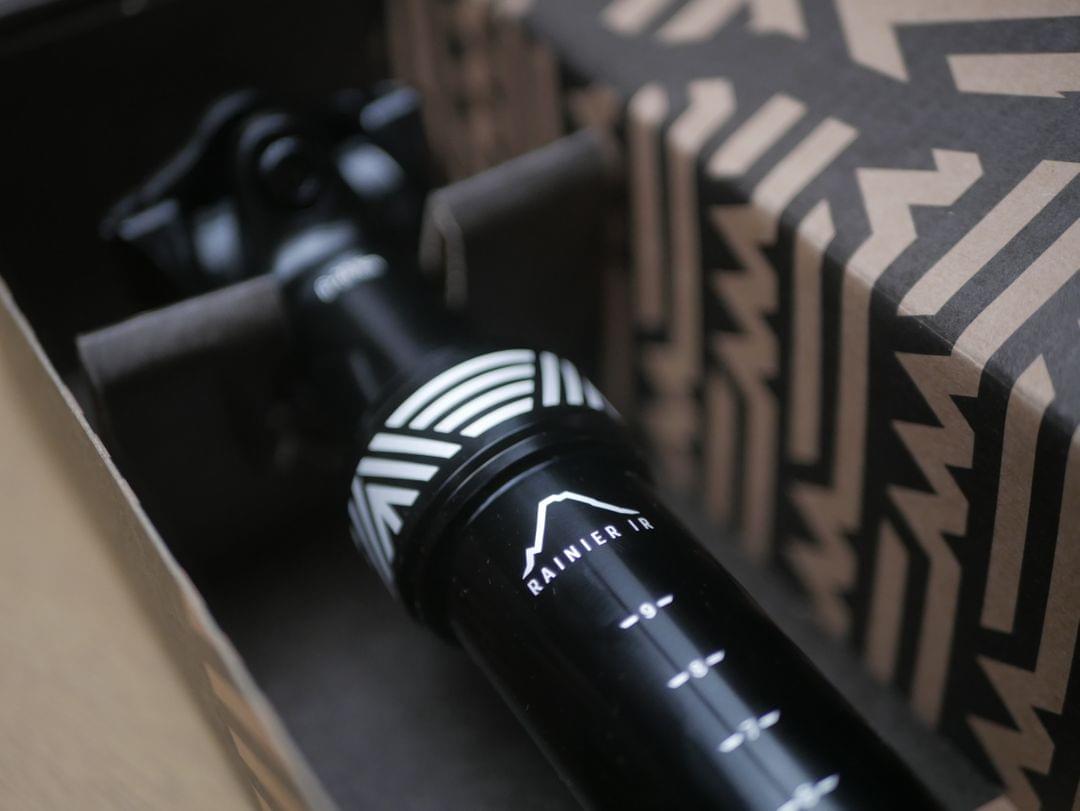 Additionally, the Rainier comes with a tool-less adjustment allowing up to 30mm of travel reduction in increments of 5mm. So if, like me, you want a dropper of 185mm, they've got you covered.
And when they say tool-less, that is exactly what they deliver. The process is as simple as unscrewing, by hand, the collar, Next, slide out the white shim. Turn the shim to one of the clearly marked positions to achieve the appropriate travel reduction amount. push the shim down. Re-tighten the collar, by hand. Job done. The first time I tried this it took me 5 minutes. And it only took me that long because I initially tried to perform this task with the post fully extended…
In use, the Rainier dropper post has performed flawlessly over the past few months. It responds well to lever input without any delays. It raises at a comfortable speed, without having a catapult effect. You can stop the post at any height in its travel, which is great on flatter trails where you may not want to drop the seat fully but just give yourself a little extra room to manoeuvre.
Together with the seat post I also received the updated Loam Lever. I reviewed the original Loam Lever over a year ago and loved it then. Not a lot has changed on it since. It comes with a wider range of coloured thumb pads - orange, grey, black, teal and red - and the assembly itself is available in black as well as matte metallic. Most appealing to me, and the main reason I upgraded from my still perfectly functional lever is that it is now also available in a Shimano ISPEC EV fitment. This has meant I can drop the handlebar clamp and clean up my cockpit a little more by attaching them to the clamp of my Shimano XTR brakes.
At under $250 for the post and Loam Lever, it won't break the bank and I think provides great value.
Unfortunately, I run a Shimano drivetrain, so I didn't get to try the matching Shifty Lever that PNW released at the same time. This is designed to replace the thumb lever on SRAM shifters and sports the same long lever throw and rubber thumbpad as the dropper post lever.