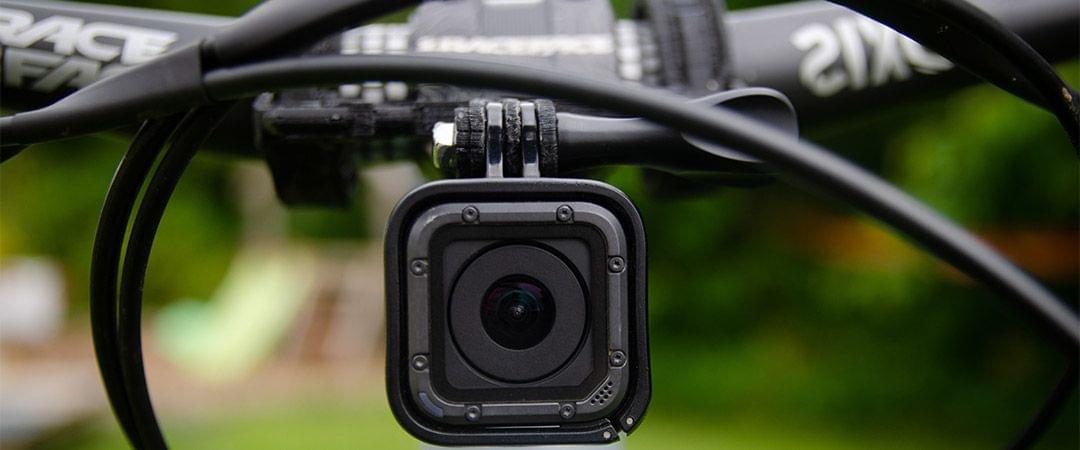 Every other mountain biker seems to ride with some sort of action camera these days.
The upside to this is there is no shortage of mountain biking videos to watch on YouTube. The downside often is that they all appear to look exactly the same. A floating view way high up above everyone's heads.
Not only does it get a little boring watching the same perspective every time, raising the viewpoint so high above the bike also makes trails look a lot slower. Bringing the camera closer to the ground gives a much more pleasing sense of speed. The challenge is to find a suitable mountain point. They're known as 'helmet cams' for a reason, your helmet is the simplest place to mount a camera, and your head acts as a natural gimbal reducing some of the camera shake.
Ninja Mount has just launched a Kickstarter campaign raising money for their latest product, the Unicorn mount for mountain bike handlebars.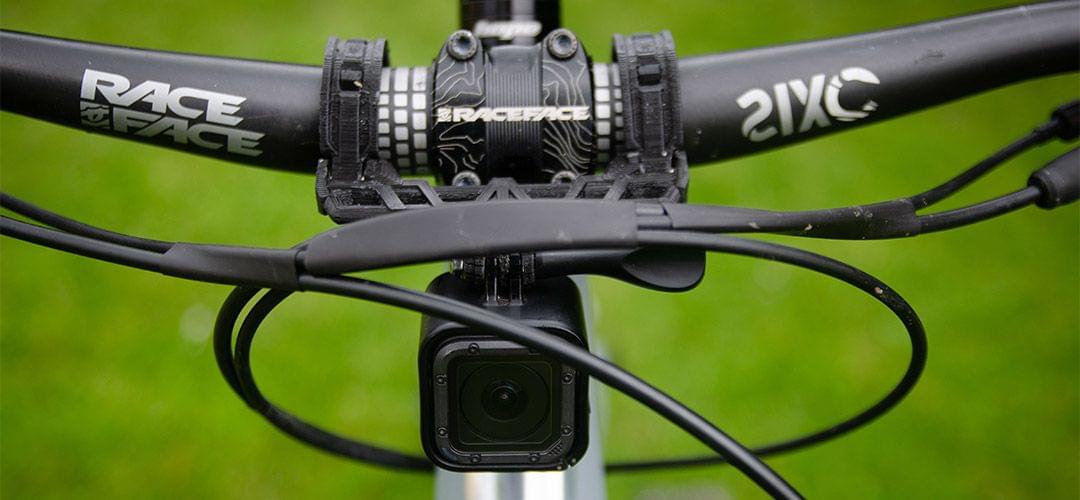 Specifically designed for mountain bike use, it has two points of contact on the handlebars. This makes it secure and keeps the camera as stable as possible. Other bar mounts I have tried in the past tend to impart a little bit of pendulum effect to the camera which can make for a motion-sickness inducing video. The mount pictured is a 3D-printed prototype that I was sent, the production version will be made from injection-moulded plastic for strength.
The Unicorn features a drilled out horizontal support to allow you to attach brake and gear cables securely and out of view of your action camera.
Attaching the camera to your bike means there are no hard objects strapped to your chest in case of falls. And the positioning makes for fast looking footage and a great follow cam perspective when you are following your mates down the trails.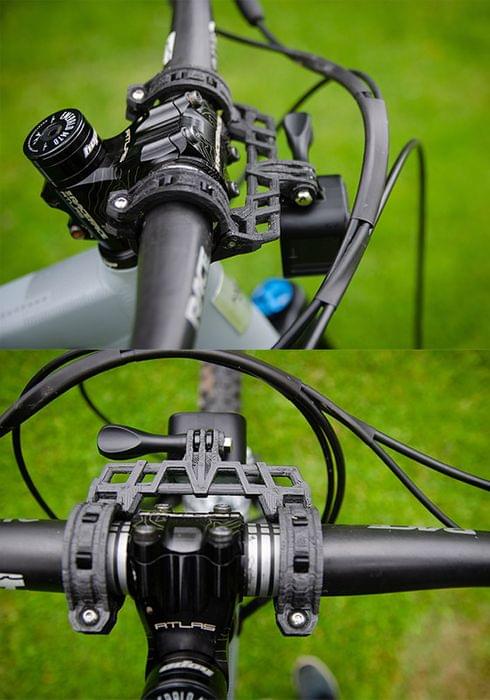 In the box is the Unicorn mount itself, one thumb screw to attach your camera and two different sized sets of inserts to allow the mount to attach to both 31.8mm and 35mm handlebars.
The video below was shot at Shronaboy which has a good mix of jumps and natural rough terrain for enduro and downhill style riding. I used a GoPro Session 5 with no stabilisation enabled. I imagine attaching a camera with more advanced digital stabilisation, like the Hero 7, would create very stable footage. As you can see I also failed to check my cables and make full use of the Unicorn's features. As a result, there is a slight bit of cable showing in the top left corner.
This is the exact same run at Shronaboy, but shot using the GoPro Hero 7 Black using Hypersmooth and mounted to the chin of my full face helmet. You can see how much difference camera position makes to the perceived speed.