12 Week Mountain Bike Training Programme - The First Week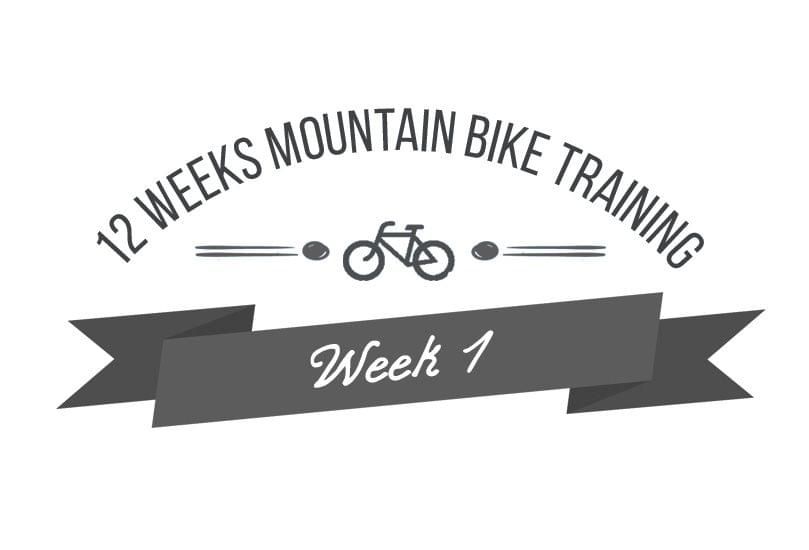 Thats week 1 of 12 done and dusted. And, although this is the second time I've done this week, it is a workout. My muscles have reminded me of the previous day's workouts and interval sessions every day of the week. But I managed to stick to the routine, and I completed, almost, all of the prescribed sets. Only the intervals had me beaten this week.
You can read about Day 1 of the 12 week MTB Fitness training plan in my previous update.
Following on from the intervals on Monday, on Tuesday evening after work I did the first of the homew body weight workout routines. I managed to do complete the maximum reps on each exercise, with dumbells in the case of the squats. Only the pushups failed me on the fourth set and I had to finish with 3 short.
Wednesday I went for an hours road ride, albeit on my offroad tyred hard tail mountasin bike just for added torture.
The second of the three weekly workout sessions I did on Thursday evening. This is the alternate routine from that done on Monday with different exercises. Also in my opinion the easier of the two, apart from the side planks. I'm finding the upper body and leg exercises I canmax quite easily. But the core exercises are highlighting my weakness, even though I didn't think there was much wrong with my core strength.
I started Friday with the second of the week's interval session on my turbo trainer. Following on from some advice I received on the Facebook MTB Fitness group about not starting out too strong, I set my starting resistance several clicks lower than the last session. Although I still didn't reach the full 6 intervals set out in the plan, I managed 5 which is 2 more than I did on Monday. Improvements already!
And Saturday finished out the week with the last of the three workout routines. This one repeated Monday's plan. And I'm not sure if it had to do with the time of say (mid-morning versus evening on Monday) or if I'm seeing improvement already this quickly, but the exercises felt better the second time around. I managed all four reps of my push ups to the same max (the last one was an effort, but I made it). I held my plank for double the time I managed on Monday, for all three repetitions.
Things to remember: don't start sessions out too strong, or you'll burn out before the end, especially on the intervals. Distract yourself when doing planks, I watched a GMBN video on YouTube and doubled my time almost without noticing. And, get a workout mat, especially for exercises like planks, I've given myself carpet burn on my elbows…
Bring on week 2!