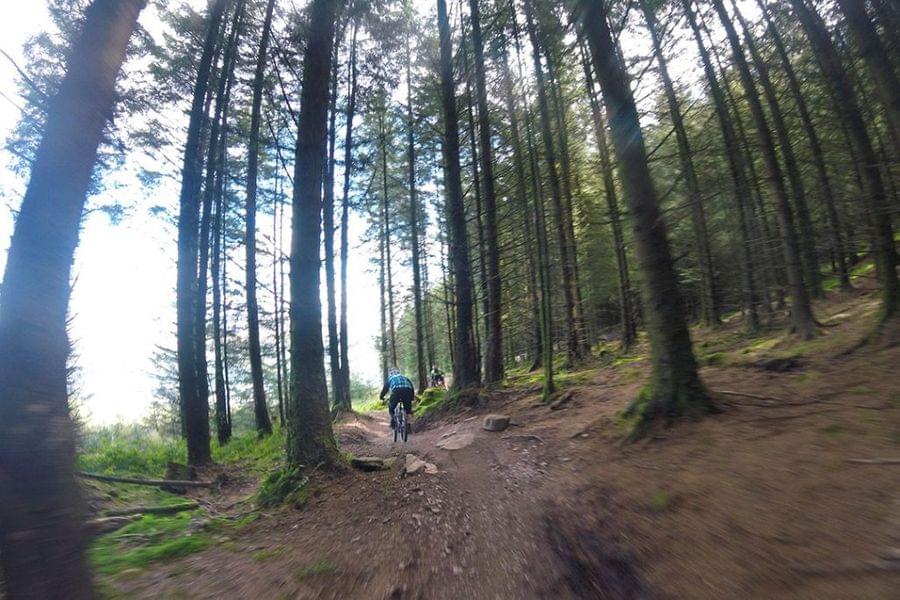 At the very end of August, six of the Emerald MTB gang squeezed into two overloaded cars and headed to Rosslare and the ferry to Wales. We were headed to Bikepark Wales for two full days of uplifted mountain biking.
After much searching and comparing, bringing our own bikes on the ferry worked out as the cheapest option. We had considered flying, hiring cars and bikes or using the train and ferry, but neither of those options saved much, if any money. And on new trails, having your own bike is always more comfortable.
We set off early Wednesday morning to catch the ferry just after 8 am. Around 4 hours later, much of that time spent browsing the duty-free shop and watching Deathgrip on an iPad, we arrived in Pembroke to blazing sunshine. Including a lunch stop along the way, it took us a little under two hours to drive to Merthyr Tydfill. For our accommodation, we'd decided to use the Travel Lodge, which is less than five minutes down the road from the bike park, and surrounded by restaurants, pubs and even a cinema. Ideal for six lads out on their own.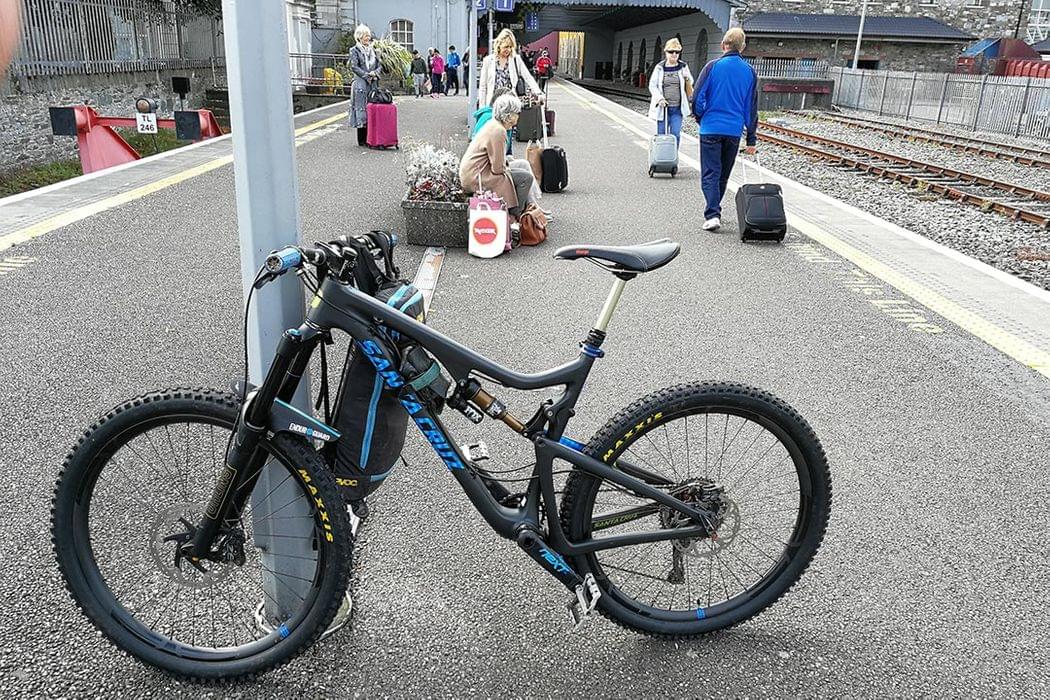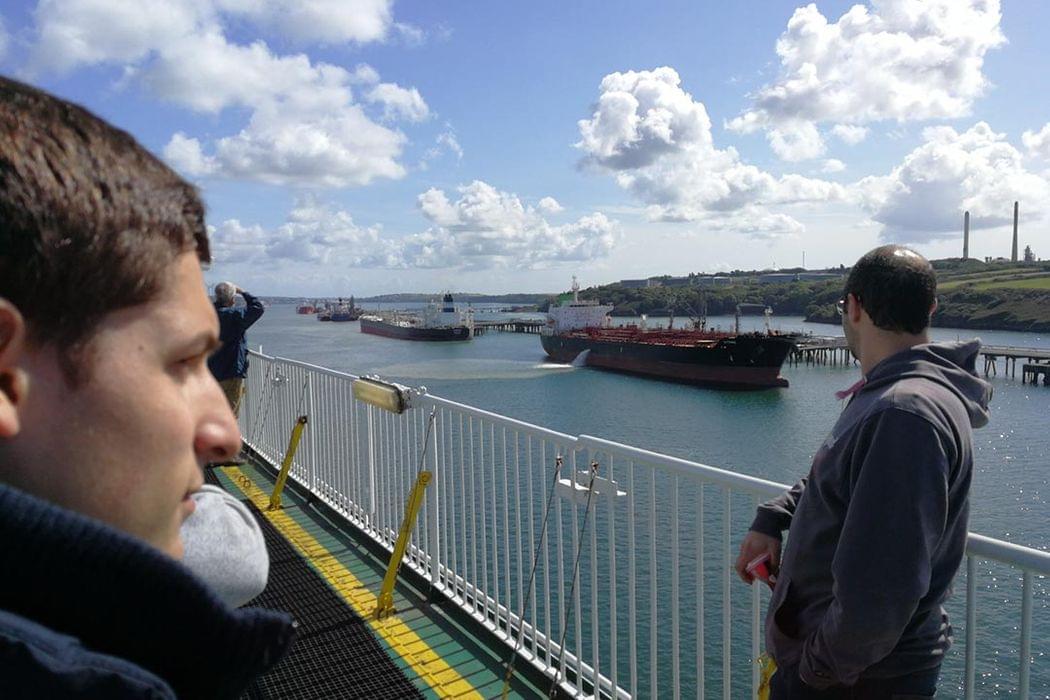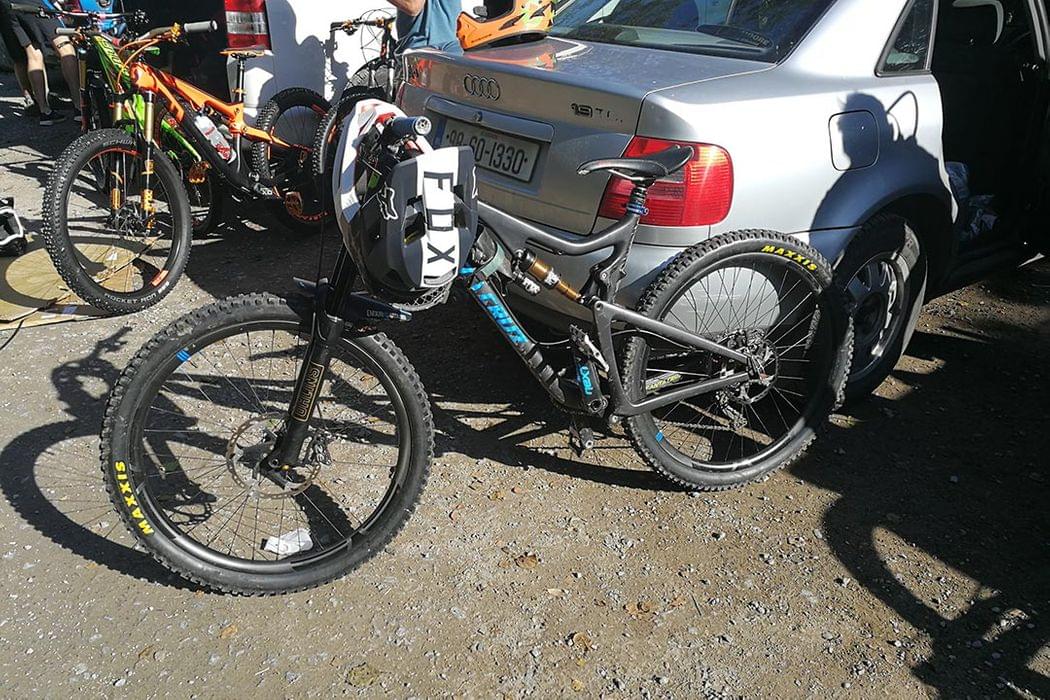 After checking in to the hotel, we drove down to Bikepark Wales to check out the facilities and bike shop. I haven't been in a shop this well stocked for a long time. Everything you might want during your visit can be bought there. Tubes, wheels, suspension, body armour, helmets, goggles, bags, t-shirts, shoes, you name it, it's there.
Thursday was the first of our pre-booked uplift days. We turned up well before the buses started driving to sample the breakfast menu. And there were no complaints about what we were served. A full English breakfast and good coffee set us all up nicely for a long day on the bikes.
Once our stomachs were filled, the bikes were unloaded and pieced back together and everyone was fully kitted out in their various body armours, we set off for the first uplift. It came as a nice surprise that the trail from the centre to the bus stop is actually great fun in its own right with berms and jumps leading into a short climb to the pickup point.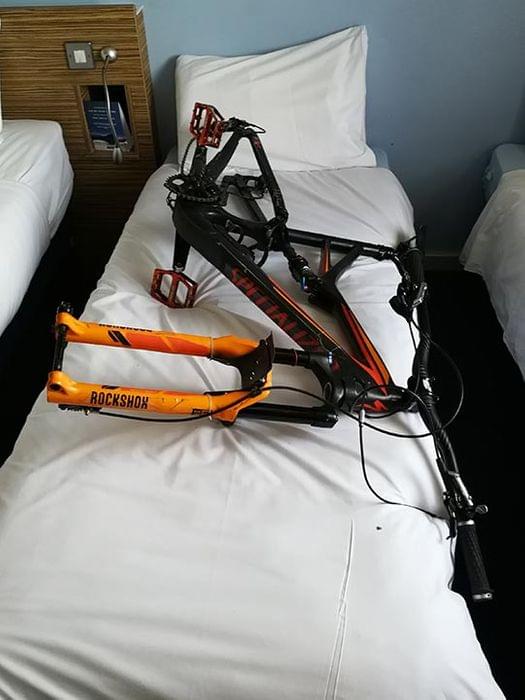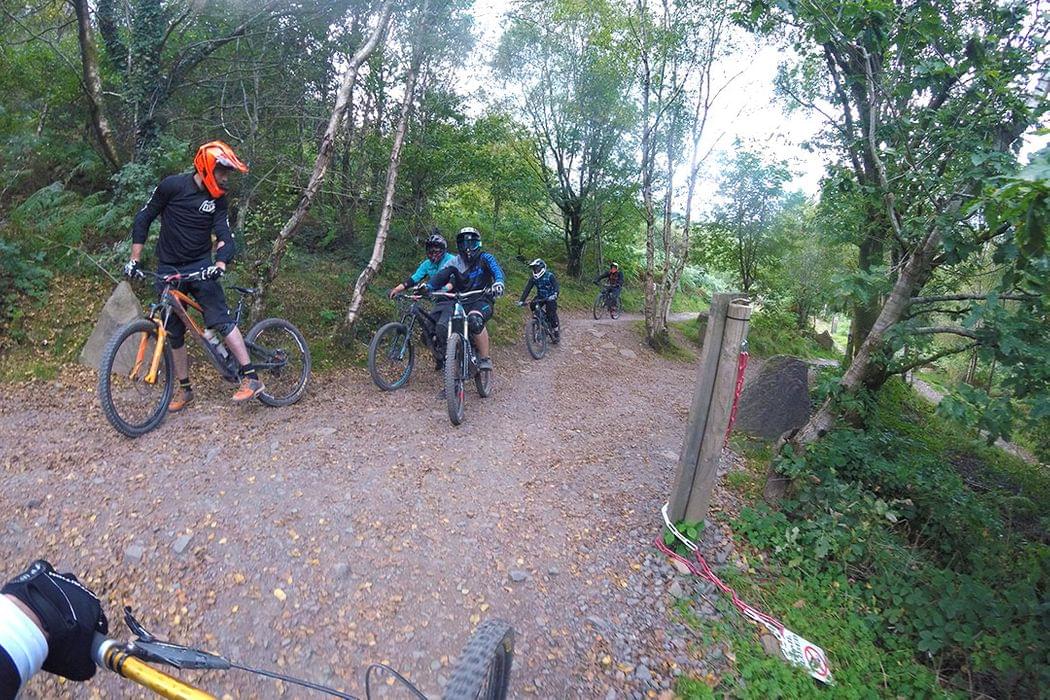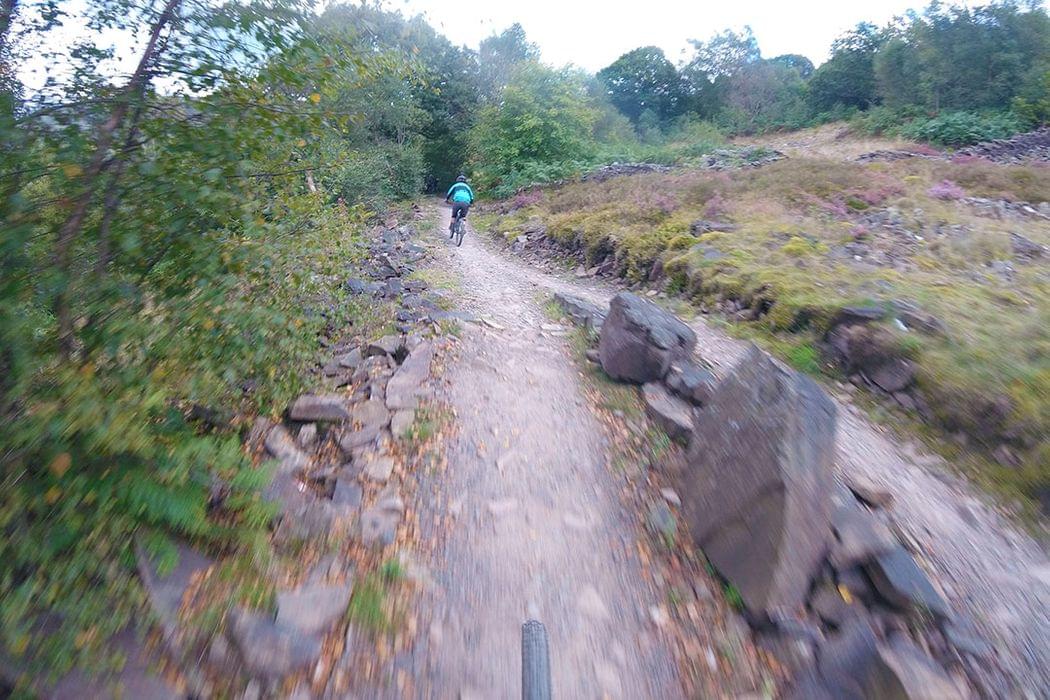 Our first few runs that morning were a little tentative as we got a feel for the blue trails. Especially considering all the Welsh rock that is found around and on the trails. However, after a filling lunch at the trail centre, our confidence and speed came on by leaps and bounds in the afternoon and we started attempting the reds and even a couple of the black trails.
Dinner that evening, and every evening we spent in Wales consisted of a lot of steaks, chips and beers at the Two-for-One diner next door to our hotel.
On Friday, we were railing berms and running trains down all but the black plus and pro lines. The blues, although technically the easiest, build speed so quickly that they are as much fun as the higher grades. The reds tend to have drops or table top jumps on them while the blacks we tried were either incredible rock gardens or super technical forest trails and the closest thing to the natural trails we're used to riding at home.
After two full days, we had blistered hands, wobbly knees, aching arms and permanent ear to ear smiles. We'd hit trails and features that we probably would have run from screaming two days prior. Everything is so well built at Bikepark Wales that you are lulled into letting go of your brakes. There always seems to be a perfect berm to catch you and guide you into the next high-speed section.
Friday evening we drove back to Pembroke Docks to catch the overnight ferry to Ireland and head back home. All anyone could talk about was the incredible riding we'd enjoyed and when we were coming again.
Planning your own trip to Bikepark Wales? The links below should give you all the information you need.