Almost 200 wild men and women of the woods from all over Ireland turned up ready to shred at Bree Hill on the 1st of July, for Round 4 of the Polygon Grassroots Enduro Series supported by BikingDirty.com.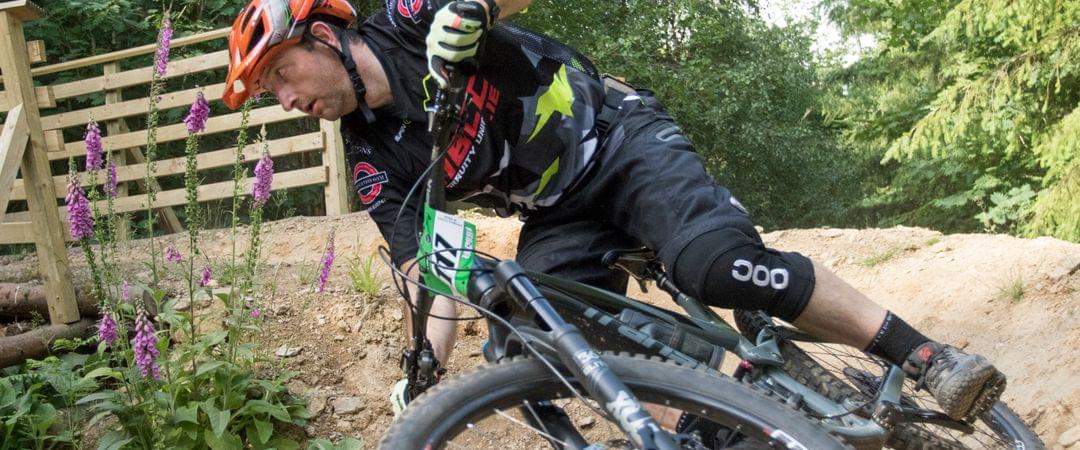 After weeks of dry weather, the trails were running fast and increasingly dusty and loose as the day's racing wore on. Not content with resting on their well-earned laurels from last year's event, the trail builders at Bree brought in some seriously sweet new sections of trail, while still using some of the familiar parts.
A short transition climb of around 1.5km up a fire road brought riders to the start of each of the three stages.
Stage 1 took in some familiar features from recent DH races at Bree, including the famous corkscrew, some really tight switchbacks and a couple of opportunities for those who wanted to "style it", a bit with a fast finish into the pump track before the finish line.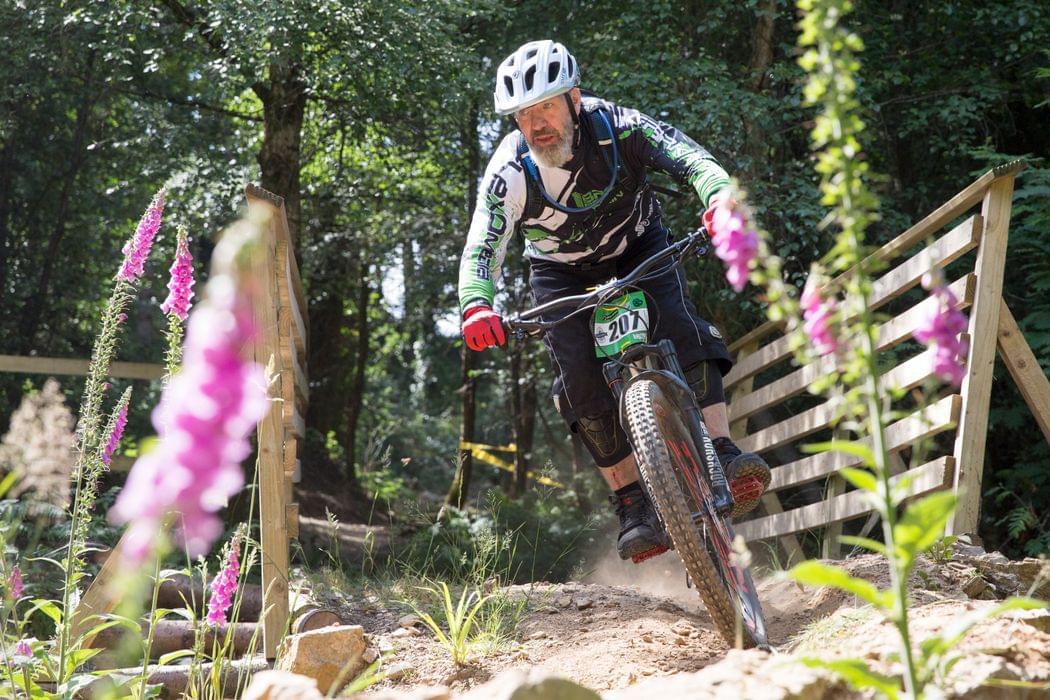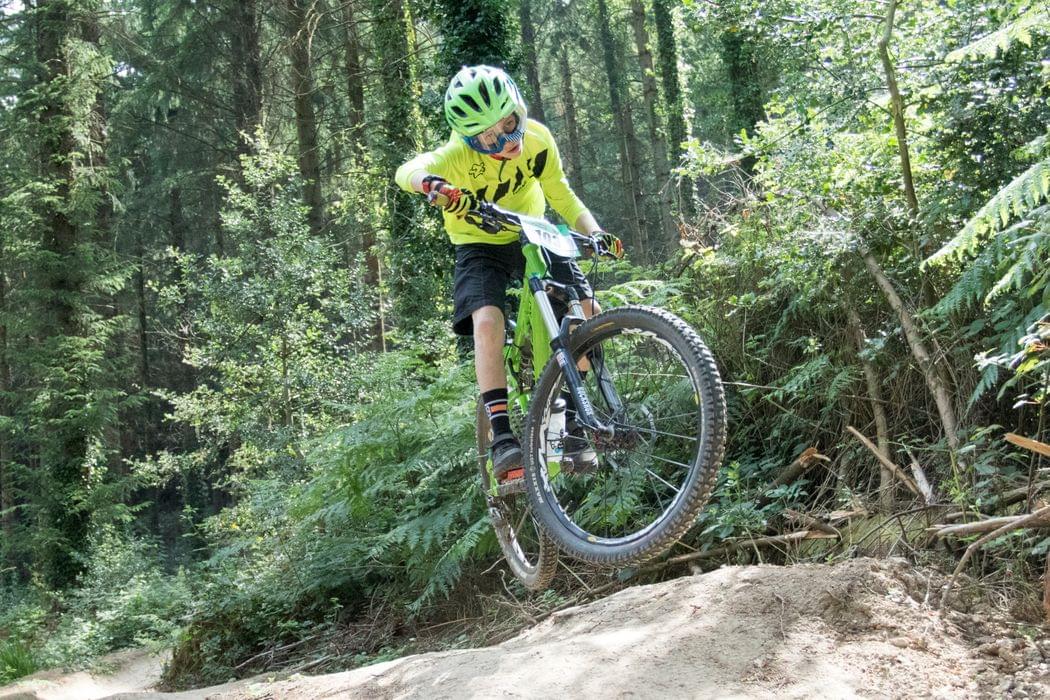 Stage 2 was almost entirely new. A really fast series of berms at the top dropped down into a short wooded section which claimed a few riders as they emerged onto the fire road. After a second, new wooded section, the stage joined more familiar trails, dropping down to finish alongside stage 1. Stage 2 was best tackled early in the day, as the drought conditions and heavy traffic really cut things up and making it even more interesting later in the day.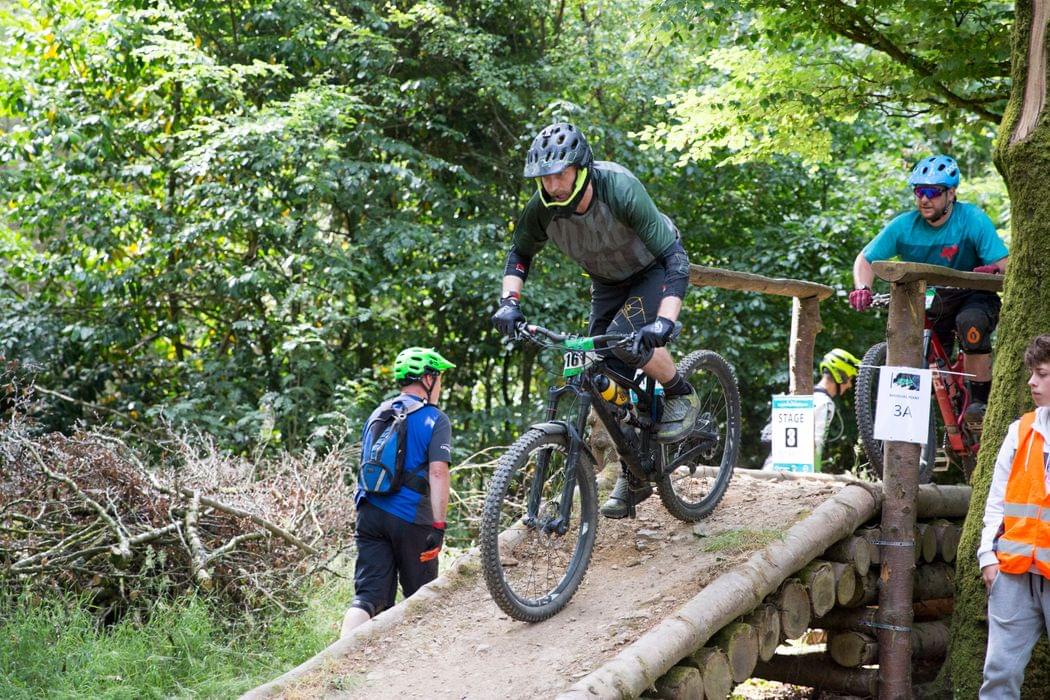 Their own big, happy grins were the main challenge for riders on stage 3. Starting at the top start ramp, riders swooped through a left hand berm, over (or around) a small jump before a bit of a pump into a new section marked by a couple of jumps, a hard left, hard right, a short drop followed by a steep rocky section, over the fire road and into what is known locally as 'sub-zero'. Flat out through here, across a fire road, plunge back into the woods for some off-camber, rooty fun then a fast left-hand berm back onto the fire road to drop in again for the final, eyeballs-out—on-stalks run to the line. A classic enduro trail which everyone seemed to love. This also finished beside stages 1 & 2, adding to the social vibe with plenty of friendly slagging.
Encouraged by the relatively short transition climb, most people took the opportunity to ride each trail at least twice, many doing in excess of ten runs in total – well over 1,200 metres of total climbing on a hot and sticky day, kudos to them all.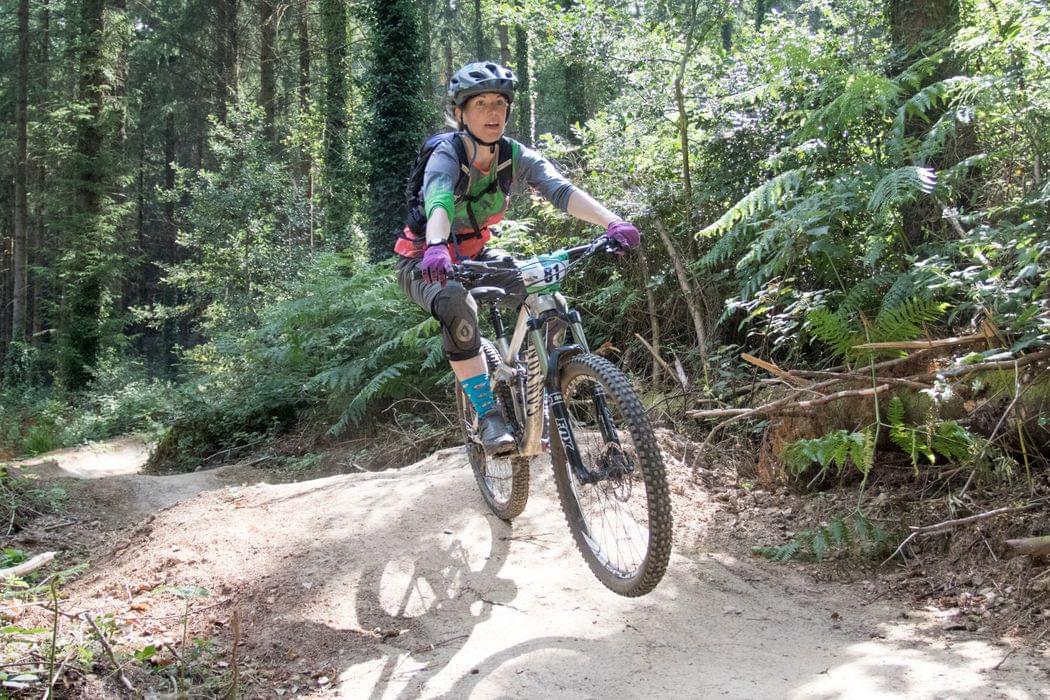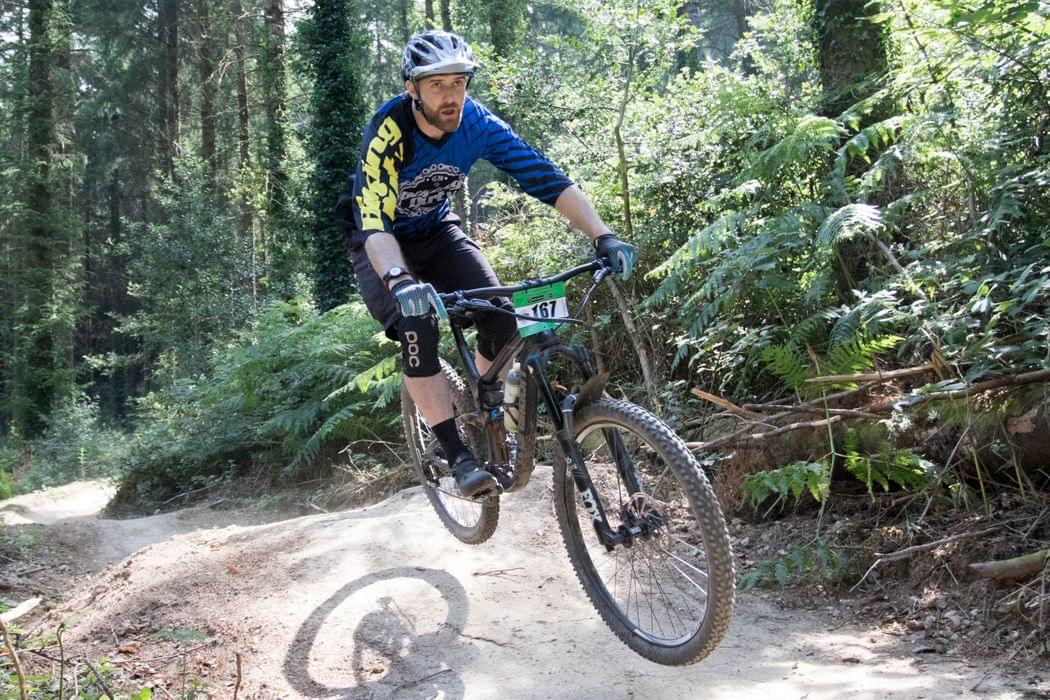 The racing was seriously impressive across all categories. The top riders showed an incredible mental capacity to absorb the details of all three stages and extract the maximum physically from themselves and their rigs. We might not think about it too much when we're on the bike but it is probably this need for harmony between the mental and physical aspects of the sport that make it so challenging, demanding and rewarding. All those who podium'ed are therefore Zen masters as well as bloody fast!
ELITES
Jonathan Maunsell 6:12
Ian Coates 6:25
James Fleming 6:51
FEMALE
Ruth Doorley 8:16
Olive Mulqueen 9:39
Bernie Cummins 9:47
0VER 40
Paul Mcloughlin 6:50
Craig Gallaway 6:55
John Lambert 7:18
UNDER 40
Colm Bradley 6:40
Rob Quinn 6:56
Al Maxwell 6:57
UNDER 30
Kyle Lawson 6:47
Dermot Kavanagh 6:50
Alan Kavanagh 6:50
YOUTH
Sean Price 6:48
Kaid Askins 7:04
Nathan Kelly 7:29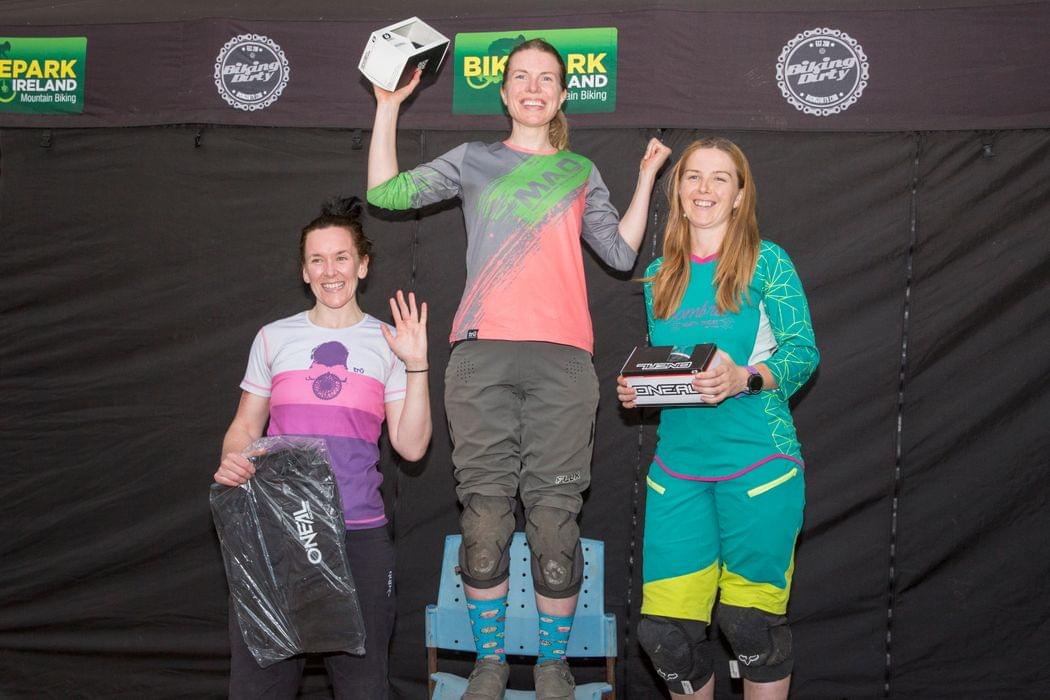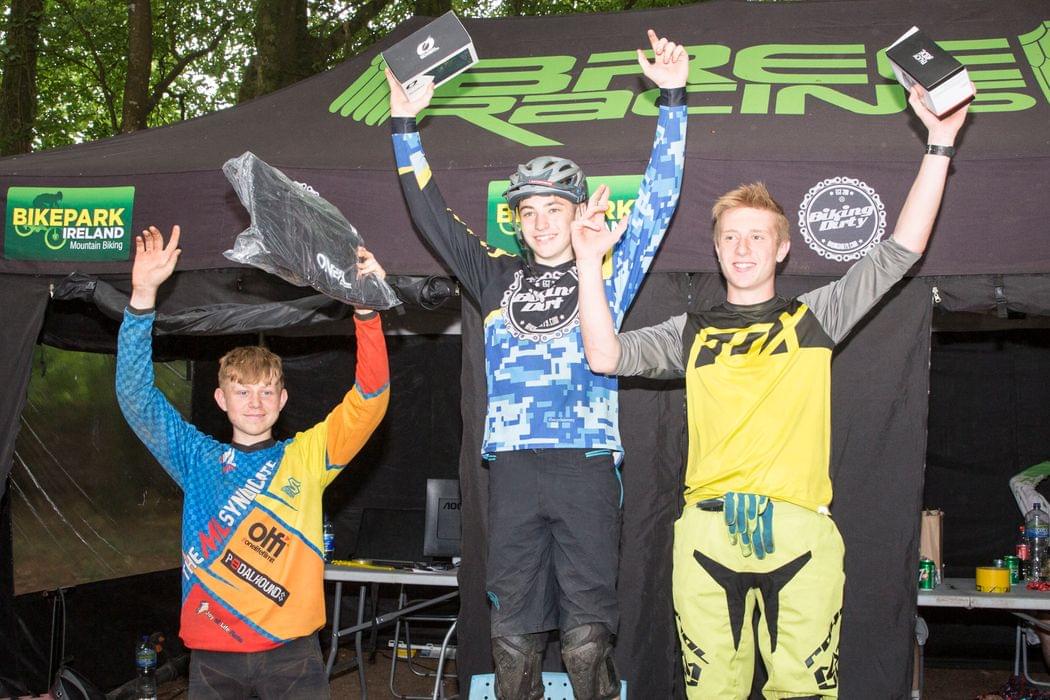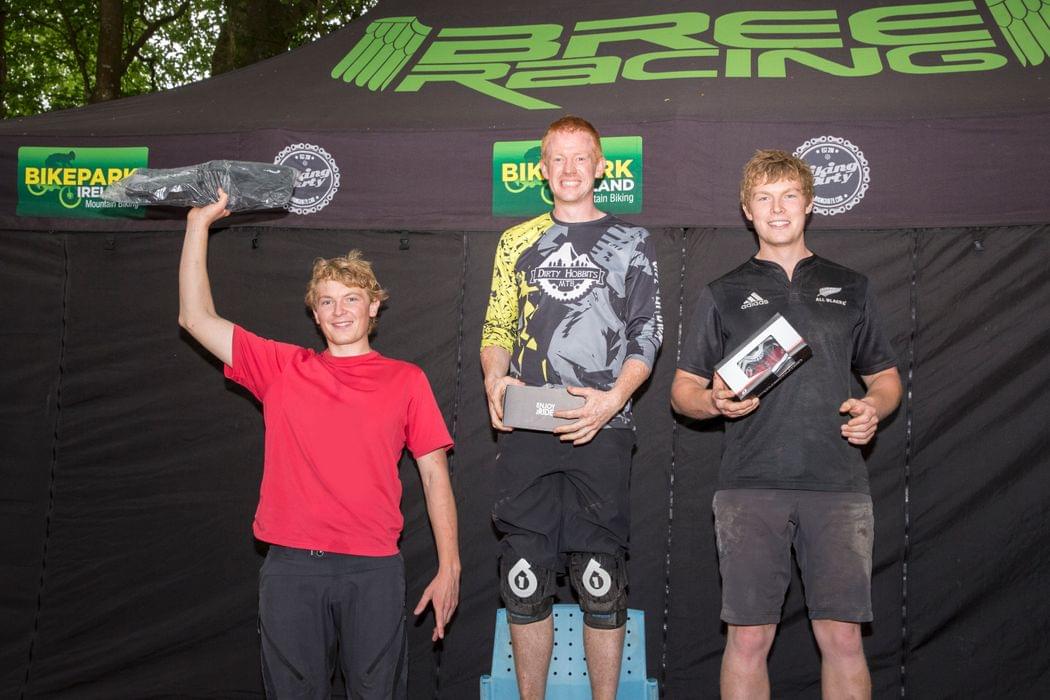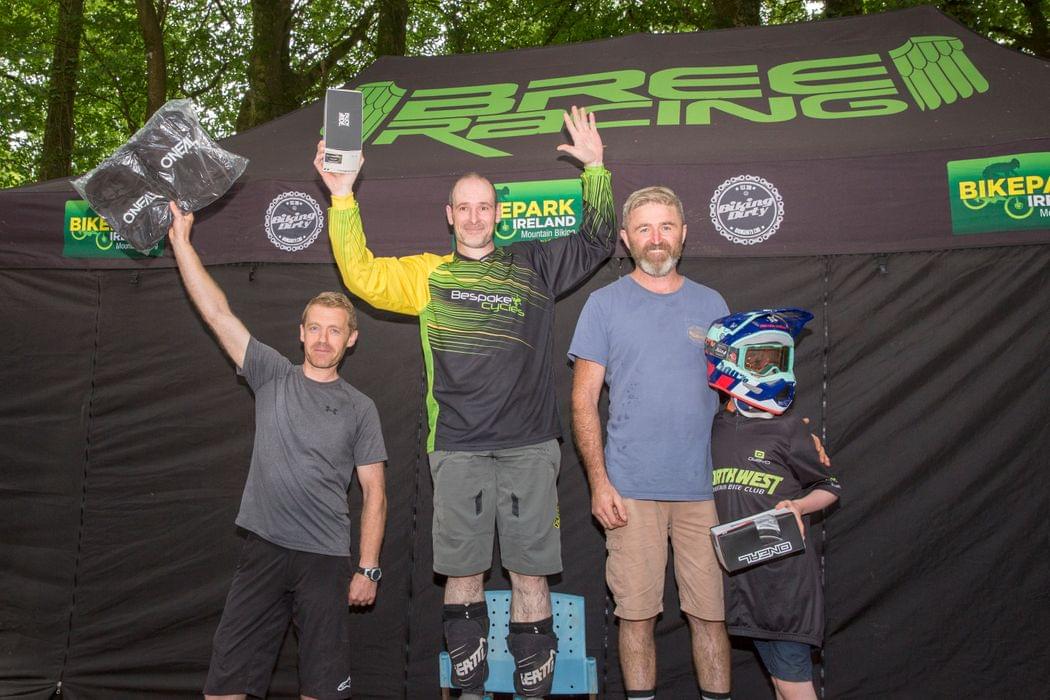 After the race runs, before the final results were announced, riders had the opportunity to hang out, ogle each other's bikes and chat about where it all went right (or wrong!). The cold, non-alcoholic beers were a particularly welcome touch and, coupled with the sounds of Buffalo Springfield's "For What It's Worth" on the PA, the ambiance was all that's good about our sport – competitive, yes, but all about community, welcoming, friendly and open.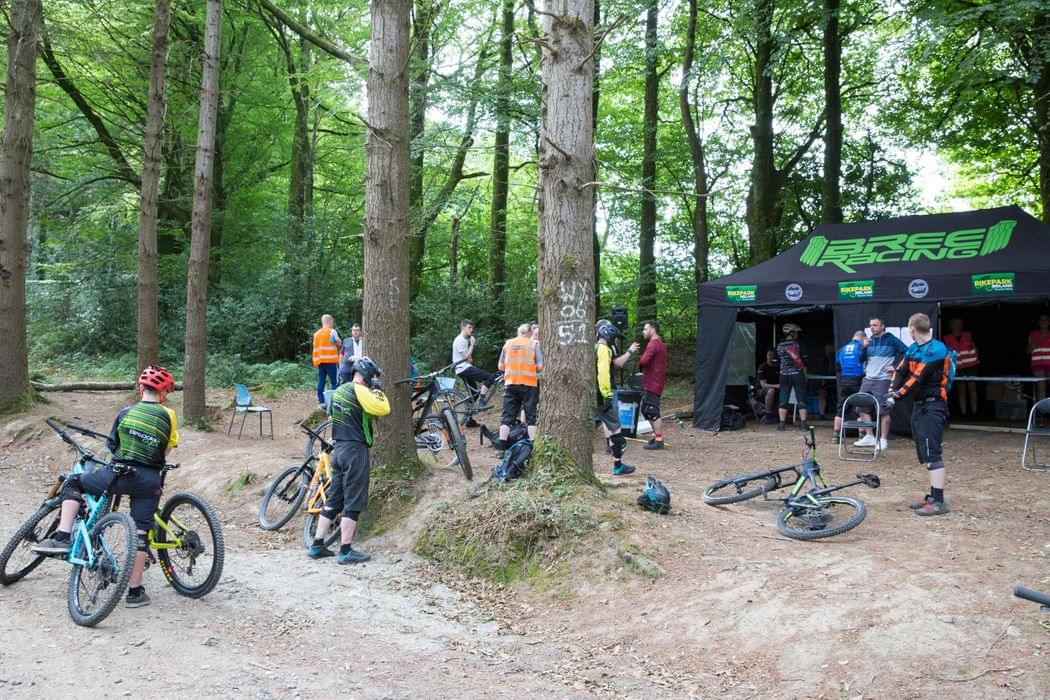 Big shout out to the trail builders – Mikey, Brendan and the Kavanagh boys (who matched each other's times to the second), and to Cronan Guilmartin and his band of little helpers who made the day run so smoothly. As ever we also want to thank Brian Roban of BikingDirty.com and Polygon Bikes who are the overall series sponsor.
The final round of the 2018 series will be held at Cahir, Co. Tipperary in September.
Grassroots Enduro Series official website
All photos courtesy of Cahir Media