If like me you're obsessed with every last little bit of mountain bike gear and you regularly browse through Chain Reaction's full catalogue and you like the colourful, loud and stylish you have likely come across the Sock Guy range of, you guessed it, socks. (At least, Chain Reaction Cycles is where I first came across them, although it appears they are no longer listed there. But plenty of online shops sell them. Or you can get them straight from the UK distributor, Silverfish)
SockGuy's own website list 269 styles of bike socks, as well as many many for other activities. And almost without exception they are colourful, eye catching designs.
So when Silverfish UK kindly agreed to send me a couple of pairs to try I was over the moon.
In the post I received a pair of SockGuy Performance Crew socks and one pair of Turbo Wool socks. The El Dia socks are made out of a thinner warmer weather material. While the SockGuy Wool Fade Crew socks are a wool, obviously, and more suited to colder and wetter rides. Both are a crew sock with a 6" cuff which reaches to just under mid calf on me at 6'.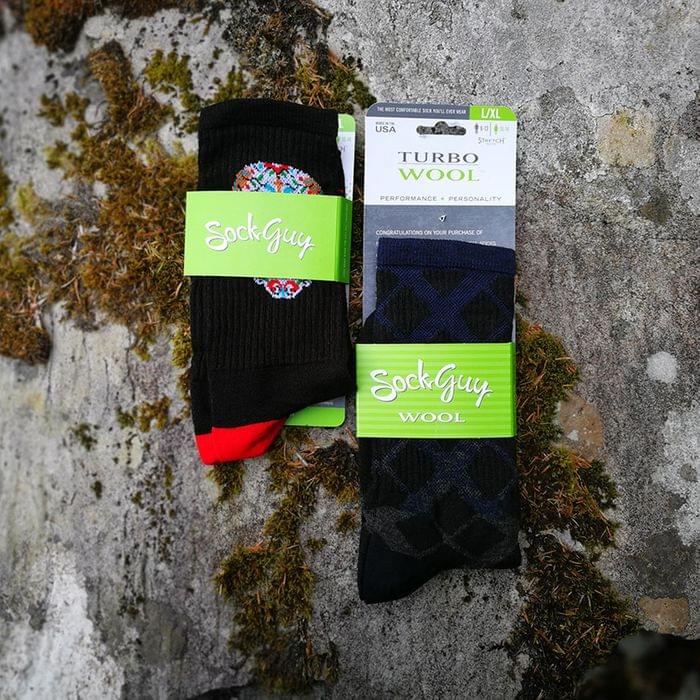 The Performance Crew socks are made from a micro-denier acrylic with a double sticthed heel and toe section for added durability in those hard wearing spots. The material is good at wicking moisture away from your skin, thus preventing overly sweaty feet and also helps them dry quickly if you do get caught out in the wet. The upper part of the sock is made from a mesh fabric to help with air flow and further control the temperature of your feet. These are very soft and comfortable socks. I've worn them on and off the bike and you barely know they're there, with no uncomfortable stitching or seams.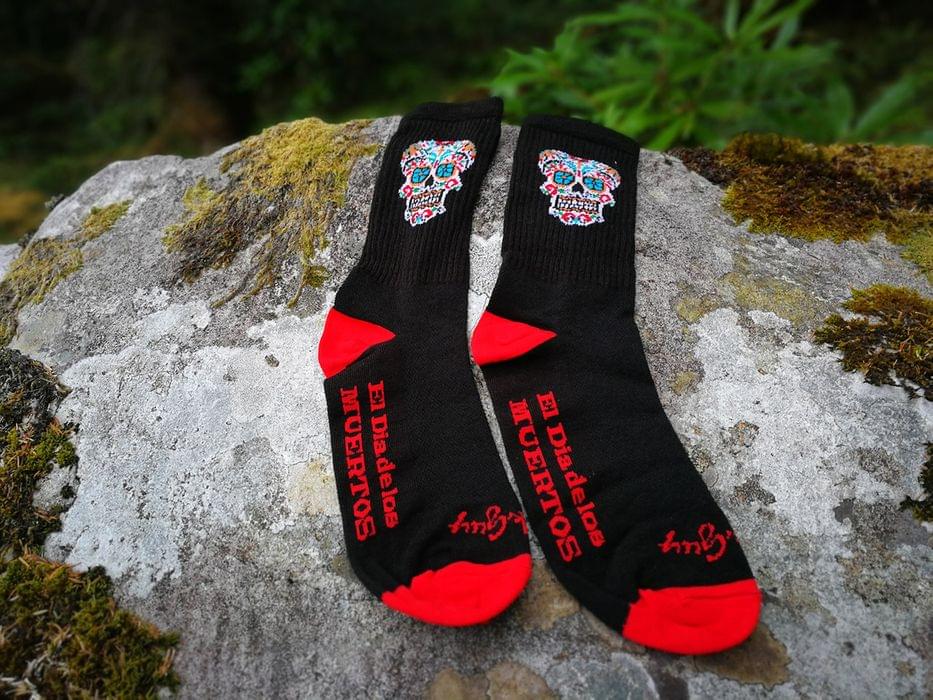 The Wool Fade socks use what SockGuy call Turbowool which is a mix of merino wool and polypropylene. Merino is a great base layer, being naturally breathable and warm, even when wet. Mixing it with polypropylene makes it more durable and enhances the wicking abilities. Turbowool claims to be five times stronger than merino wool on it's own. Again these are superbly comfortable socks. There is no itching, as you might expect from wool socks, thanks to the blend of materials. And while they keep your feet warm in the cold, they don't overheat even when the temperatures go up and they stay warm after you've ridden through a river or two. Like the Performance sock, these feature double stitched heel and toe areas for strength and a mesh upper to increase air flow.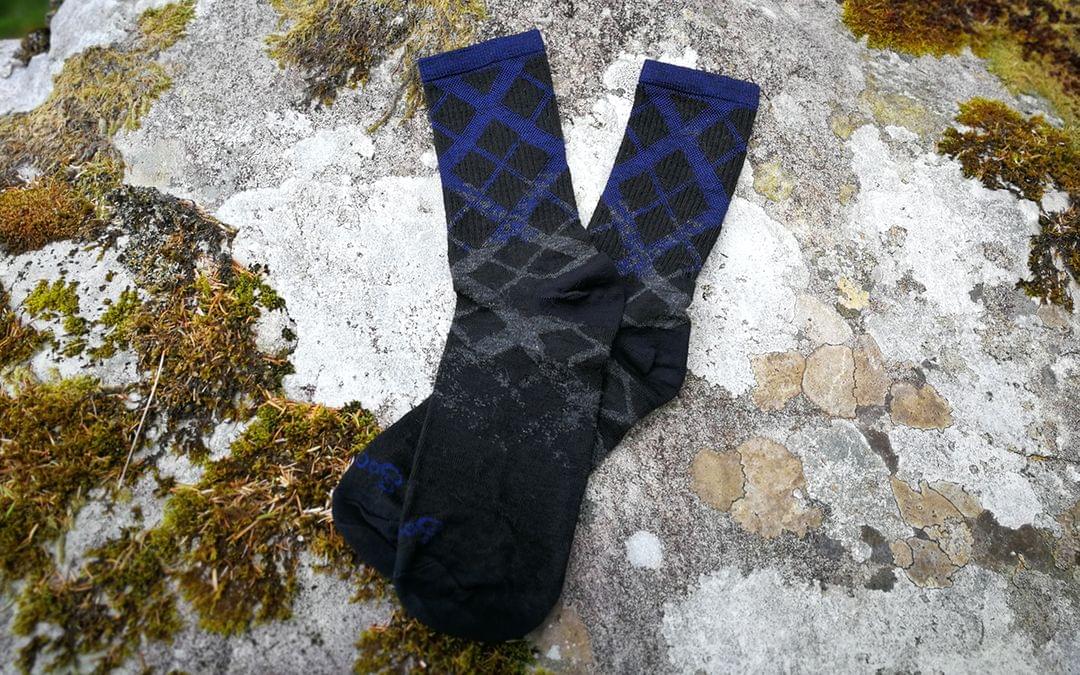 Both pairs have been used over several months, in wet and dry conditions, have been attacked by various forms of plant life and have been through numerous wash cycles and still look as good as new.
For the Kerry climate, the wool socks would be my first choice for most of the year purely because of their versatility. In the temperatures we saw last summer, high teens up to mid twenties, I would use the lighter Performance socks.