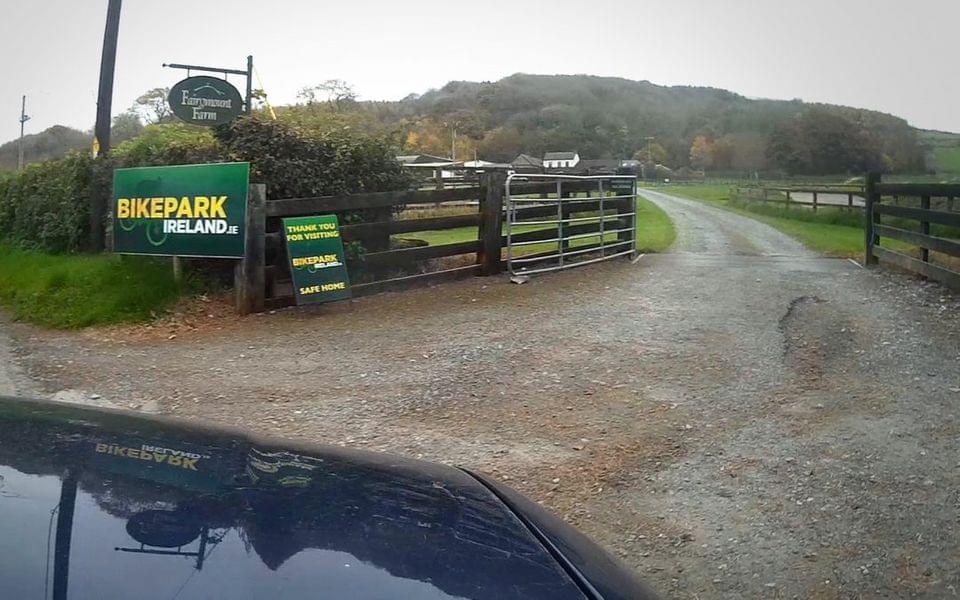 Halloween bank holiday Monday, I paid my third trip to Bike Park Ireland this year. We managed to organise a nice group from both sides of the country. Bike Park Ireland is well situated to meet up with mates from all over the country as it is very central.
On pre-booking our tickets we were somewhat disappointed to read the notice on the official website stating that due to upgrades the Red trail would be closed until mid November. On previous visits that has been one of my favourite trails.
However, on the day not having access to the Red trail just meant lots and lots of practice on the Black trails 1 to 3 and the brand new black trail which opened since our last visit. And with the dry conditions those trails were better than ever. No mud meant good grip and over the day our speeds just kept building. This has to be one of the greatest bonuses of riding a bike park, the sheer amount of repetition is great for your confidence and skills.
To start with, we used the blue trail to warm up. Some of our group may have tried a little too hard this early in the day and caused a nice little pile up on the lower section of the trail.
The new black trail, or natural red as it was originally billed, is great fun. It sits nicely between the groomed blue and red trails and the very technical blacks. Its not as steep as the original three black trails and has fewer switchbacks which makes it a very fast run but still with plenty of technically demanding features. Being more natural you have to deal with off camber sections, roots and rocks.
I even had a go at the green trail. On previous visits I'd not even considered riding the beginner trail. This time however, we decided to create a bit of a train on what turned out to be a very fun trail. It is not very technically demanding, but you can build up some great speed through the trees. In places there are short but fun blue graded diversions to spice things up a little with some rocks and other obstacles.
Again, a great day at a fantastic mountain biking facility. Watching the diggers at work on the jumps section of the red trails and seeing the big berms under construction of what is to be a new blue freeride trail, means that I can't wait for our next visit.
Emerald MTB Jerseys
You may also have caught a glimpse of some of our new jerseys. We'll update you on these very soon.