Restrictions are easing and many mountain bikers are champing at the bit. If you're one of them and can't wait to plan your next mountain biking trip, here are some tips to make the process as seamless and stress-free as possible.
Check travel restrictions
It may be easier to get away now but there are still limitations in terms of where you can go and what you need to do to get to your destination. If you have a few destinations on your shortlist, visit the government website and check the current guidelines. There is a system in place, which enables travellers to go to some countries but it is important to note that every nation has its own rules. Some locations on the green list, for example, are not allowing visitors at the moment. In some cases, you may also need to take a test to get into a country or to complete a period of isolation once you land. You'll also need to check the requirements to get back home.
Choose your destination
The next step to take is to choose your destination. If you have an array of options, think about how you want to spend your time and how far you want to travel. Research accommodation options, compare flight prices and consider travel restrictions and requirements. Once you know how much different trips will cost, how long it will take you to get there and what you have to do to get there and back, you should be able to narrow down the contenders.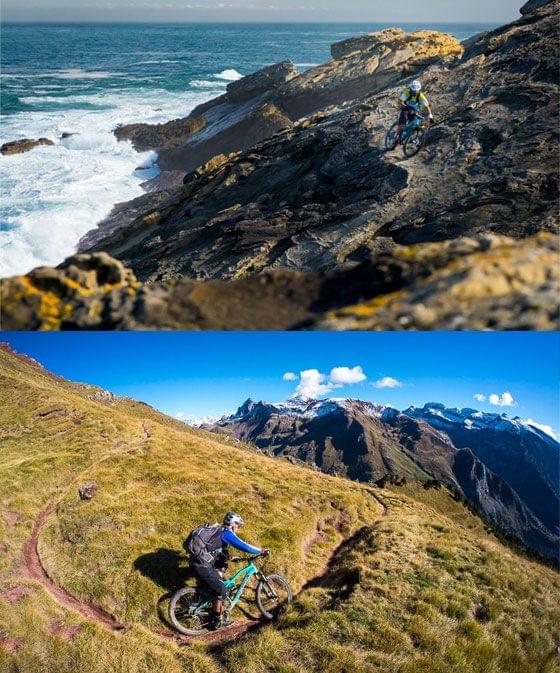 Exploring tours and itineraries
Some mountain biking aficionados will know exactly what they want to do and the routes they want to take when planning their next adventure but if you're open to ideas, it's worth undertaking research online. From the Giro d'Italia cycling tour to well-trodden tracks in France or the twists and turns of the mountains in Switzerland or Austria, there are endless options. Read reviews, ask fellow cyclists for recommendations and weigh up the pros and cons of joining an organised tour and planning your own itinerary.

If you need some inspiration for places to ride, right here on Emerald MTB we published a series of posts on some of the standout mountain biking destinations in Spain, around Europe and some once-in-a-lifetime locations across the globe.
Packing
Packing for an active holiday is very different from bundling a few pairs of shorts and trunks into a suitcase. It's wise to write a list of everything you need to pack or buy before you travel and to give yourself plenty of time. It's also important to make sure that you have the necessary arrangements in place in terms of transporting kit, organising transfers and taking out comprehensive insurance that covers outdoor pursuits. If you don't already have insurance, use the Internet to compare quotes and policies. You could save a fortune by using a comparison site. Always check the terms and conditions and make sure you are covered for the activities you have planned.
The pandemic is still very much headline news, but restrictions are easing and many of us are looking forward to travelling more and getting back on our bikes. If you're eager to plan a trip, there are ways to prevent setbacks and eliminate stress. Follow these steps to organise a seamless break.