I have been a long-term carbon handlebar user.
At first, I was enticed by all things carbon. And later by the lighter weight of carbon handlebars as well as the belief that carbon is more comfortable.
However, I have used several versions. I've found that I am sensitive to bar angles. Getting them wrong means I never quite feel comfortable, especially on longer bike rides.
I quickly replaced my initial set of Renthal carbon bars with some wider and Raceface ones that had slightly more back sweep which I found more comfortable.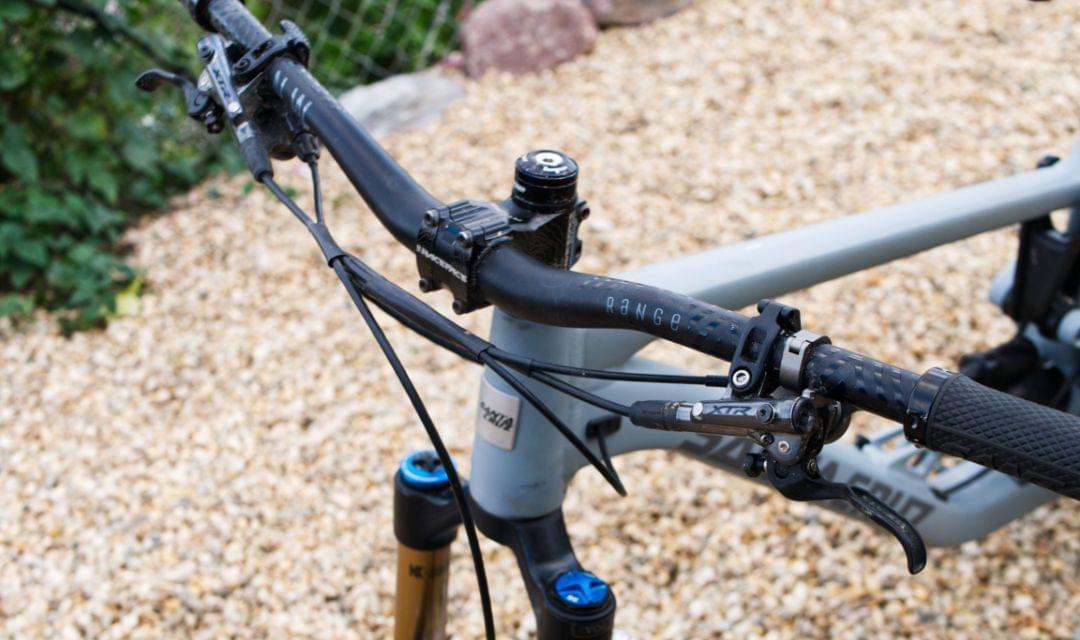 When I saw the adverts on social media by PNW Components announcing the new Range handlebars I was initially tempted to dismiss them because they were aluminium. Two things, however, caught my attention.
First, the angles of these bars made sense to me based on my past experiments. The Range bars have a relatively standard 5-degree upsweep, but a much more pronounced 10-degree back sweep. PNW claim this "helps put your shoulder blades in a more neutral position while reducing wrist fatigue and discomfort".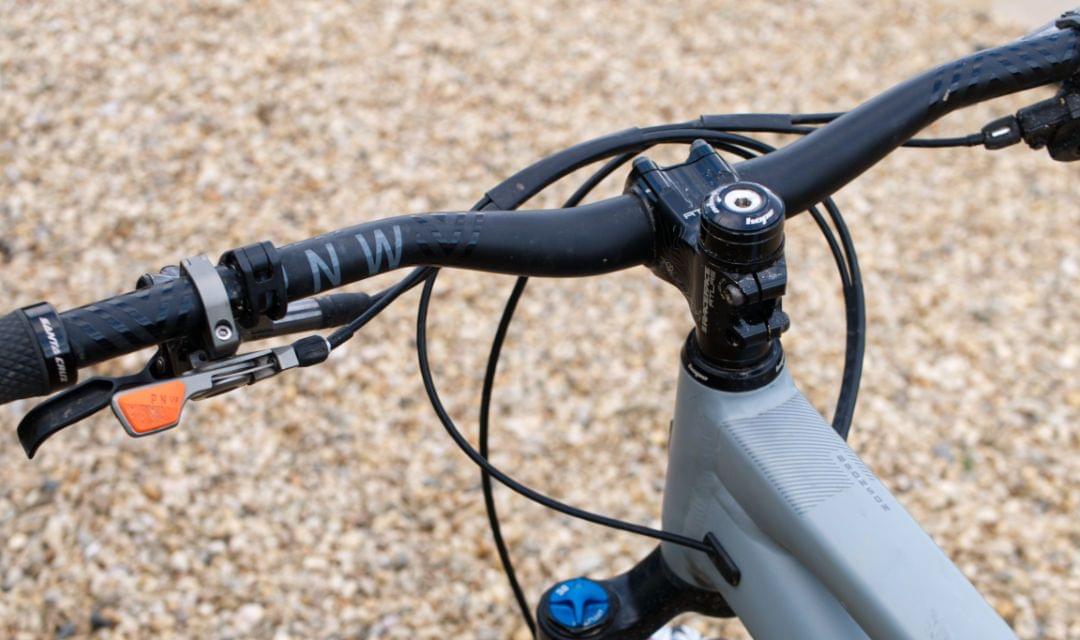 Second, the Range handlebars are made from 2014 Aluminium Alloy. In itself, this number meant nothing to me. But when the reason for this material choice was explained, that 2014 alloy is similar to carbon in absorbing trail chatter at a lower cost, I was willing to forego the carbon snobbery and try them out.
PNW Components were very generous and sent me out a handlebar in Cement Grey to try out in exchange for an honest review.
I have had these bars on my bike for roughly six months. In that time I have used them on a variety of trails and trail conditions, from race runs at Shronaboy Farm, through loamy and steep local trails up to the fast rocky and loose tracks of Spain. And this is what I've found:
At a trend-matching 780mm wide, these bars are wider than I've ridden previously, but they feel just right. My arms are wide enough to support me on long and steep runs, but not so wide as to make stretch uncomfortably. And they still fit through most gaps on the trails without getting jammed.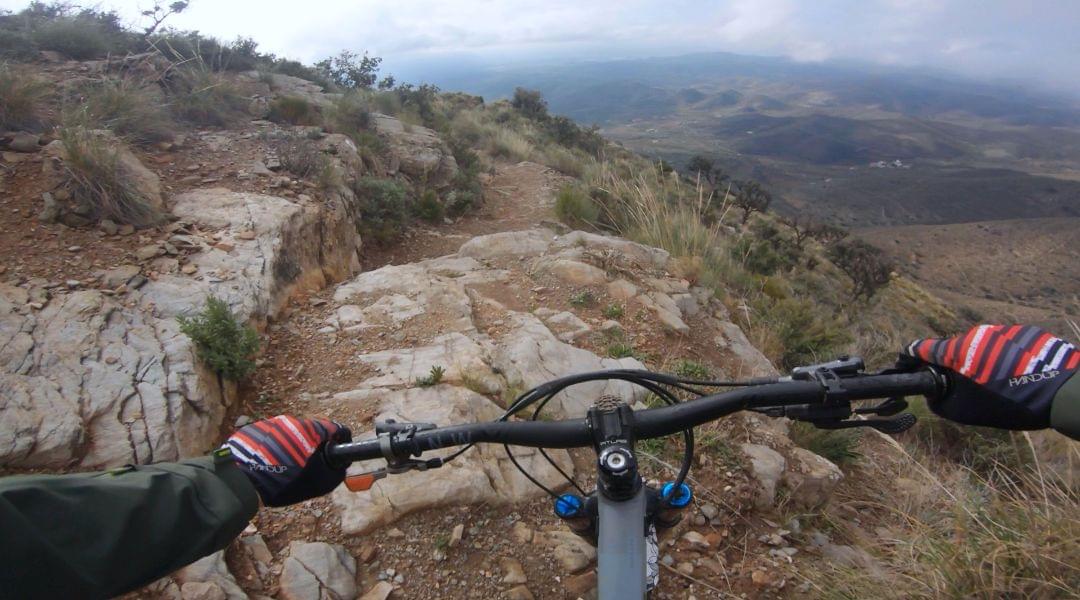 The Range bar angles work extremely well for me at least. With wider bars and longer bikes, riding position can become a little odd on some bikes. But I never found myself uncomfortable while using PNW handlebars. I've never suffered from shoulder pain or sore wrists even after four straight days of riding gnarly Spanish trails.
The fact that they are aluminium and not carbon is not a factor. The only time it gets mentioned is when someone asks about them. And if carbon snobbery raises it's head the price difference combined with the ride quality very quickly makes it a non-issue.
While my carbon bars are sat in my shed, the PNW Components Range KW handlebar has stayed on my bike for the past six months and won't be going anywhere for the foreseeable future.
Product Specifications
Material: 2014-T73 heat treated alloy
Weight: 334g
Width: 780mm
Clamp Diameter: 31.8mm
Rise: 30mm
5° upsweep, 10° backsweep
3-year warranty